NEW IMMORTUS SPORTS CAR COULD DRIVE FOREVER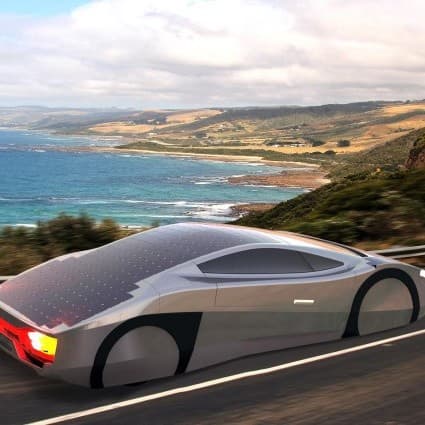 EVX Ventures, an ambitious electric vehicle start-up company based in Melbourne, believes that it is possible to create a sports car that runs on solar power alone.
The two-person vehicle "The Immortus" is covered in solar panels covering eight square metres, along side a lithium battery to store between five to ten kilowatt-hours.
EVX co-founder Barry Nguyen said in a statement that the new car will look "compelling and stylish," despite it's light weight, aerodynamic design and lack of normal tires, which will be replaced by special designed tires for these "solar racers".
The combination on battery and solar power the car will be able to reach speeds up to 160km per hour, and on solar power alone, 80km per hour.
Nguyen has added that the car, in theory, could run perpetually on just solar power if it did not exceed 60km per hour and was in sunlight.
"We see the solar cells as a range extender technology in everyday driving, rather than the solar cells capturing more energy than it consumes for practical use," he said to IFL Science.
The company intends to reveal a scaled version of the car in November at the SEMA Show 2015 at the Las Vegas Convention Centre.
By the end of 2016 the company plans to test a full-scale model if they can garner the funds.
Once ready for commercial use the car is expected to retail at $37,000, however sales of more than 100 are not expected.