NEW HUB FOR ADVANCED MANUFACTURING IN NSW
23-09-2015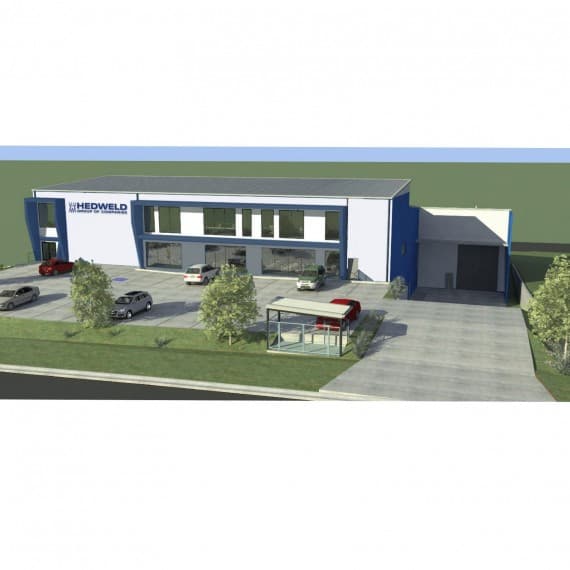 The Hedweld Group of Companies has ambitious plans to establish a new general fabrication and manufacturing centre in the NSW Hunter Valley.
The new centre, to be housed within Hedweld's new facility at Mt Thorley will be used for state of the art CNC machinery and robotics.
Hedweld says some technologies they are now investing in will be not only firsts in Australia but world firsts.
The company will soon offer its advanced manufacturing services to, and collaborate with, other Australian manufacturers – producing their high volume products locally, to help keep them globally competitive.
Australian manufacturers would no longer feel commercial pressure to send their manufacturing offshore – and the Hunter Valley region would retain skilled workers.
The Hedweld team will be upskilled in mechatronics and electronics to operate some of the world's most advanced machinery.
Hedweld is currently trialing a program offered by TAFE, which adapts the TAFE training to ensure Hedweld's apprentices are at the forefront of technology.
The new facility will create job opportunities desperately needed in the Hunter Valley, which is still recovering from the mining downturn.
In May 2015, Hedweld were awarded a Commonwealth Government's Manufacturing Transition Program grant and have already started building the facility, breaking ground at the end of August. The grant equates to 25 percent of the $8 million expansion. 
Hedweld's Managing Director, Ian Hedley said: "We are honored to be offered the Manufacturing Transition Program grant. Given the trying times we are all currently facing, accepting the grant was a tough investment decision. Yet regardless of the current economic situation, Hedweld's expansion is an important investment for Australian manufacturing and a big boost to the Hunter Valley regions capabilities.
"This new manufacturing facility will also allow Hedweld and other Australian manufacturers to diversify into other industries."
Hedweld
Ph:  02 6574 0000