NEW HIGH PERFORMANCE WASTEMASTER FROM WAM
07-04-2014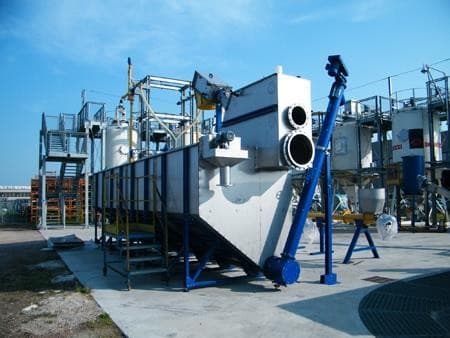 WAM Australia now offers the SPECO Wastemaster TSF V01, a new solution dedicated to mechanical wastewater pre-treatment to meet current market needs.
The Wastemaster TSF V01 system features a new modular design with an adjustable extracting screw and a fully floating grease scraper for higher performance.
The modular Wastemaster TSF V01 pre-treatment system has been designed for the treatment of effluents that are either pumped or arrive by gravity from the sewers.  
Key features include: 
Screen with a shaftless screw for solids extraction

Tank for the sedimentation of sand

Flotation device for grease and other floating matter (TSF 3 only)

Longitudinal shaftless screw installed at the bottom of the tank to transfer the sand to an oblique screw feeder for disposal

System for the removal of grease and floating material in TSF 3 model equipped with an innovative scraper

Right Hand and Left Hand versions for an optimised plant layout available

Fully enclosed construction enables odour control and prevents biological hazards for the operator

Bolted wear bars, screws and brushes can be easily replaced after years of operation

Accessible plant components and reasonably priced spare parts
The SPECO Division of WAM has been specializing in Wastewater Treatment Equipment development and manufacturing for more than 40 years.
WAM Australia
Ph: 1300 254 302