NEW HIGH PERFORMANCE SCANNER FOR WORKERS ON THE MOVE
07-03-2016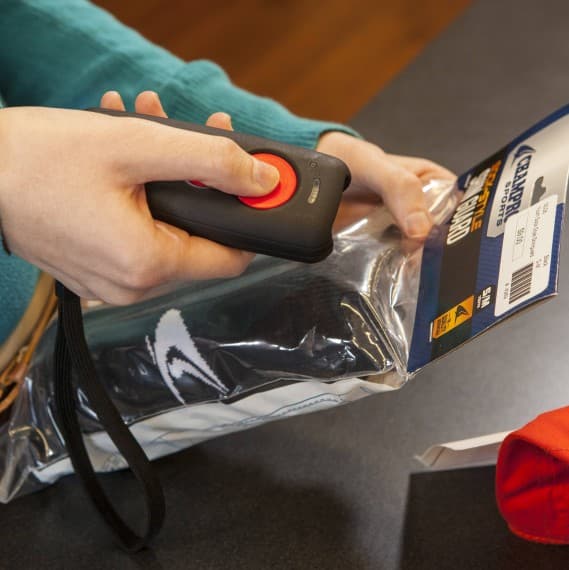 Honeywell Sensing and Productivity Solutions has released the Voyager 1602g pocket 2D Bluetooth scanner – delivering affordable, high performance scanning for mobile workers.
Honeywell's compact Voyager 1602g scanner easily fits into the pocket, but is equipped with high-performance barcode scanning technology found in full-size handheld scanners.
The ergonomically designed Voyager 1602g scanner can be coupled with tablet-based tablet-based retail POS systems, mobile point-of-sale solutions, inventory management, backroom/stockroom, in-store customer engagement and even non-retail scanning applications such as transportation applications and salesforce automation.
"The worker of today is not deskbound, or tied to one station. They are moving throughout a retail store, or warehouse or on a delivery route and need technologies that enable mobile productivity and accuracy," said Tony Repaci, Country Manager, Australia & New Zealand, Honeywell Sensing and Productivity.
"The Voyager 1602g scanner will allow mobile workers across a variety of sectors to accurately record the movements of goods in an easy and efficient way."
Featuring an oversized scan button, soft touch plastics, white LED aimer and a lightweight design, the Voyager 1602g makes scanning easy.
The device is capable of reading barcodes off smartphone screens – mobile coupons, e-tickets, digital wallets, and digital loyalty cards.
The Voyager 1602g incorporates Bluetooth wireless technology that allows freedom of movement of up to 10m, and a user-replaceable battery tested to last for 2,250 scans in a single twelve-hour shift, which can be rechargeable on a standard microUSB.
Designed to meet a business's evolving data capture needs, the Voyager 1602g can also be affordably upgraded to 2D scanning anytime in the future.
For more information on Honeywell sensing products, visit http://sensing.honeywell.com and on Honeywell productivity solutions visit http://www.honeywellaidc.com.