NEW HIGH-PERFORMANCE FOOTWEAR FOR OUTDOOR ENTHUSIASTS
16-04-2015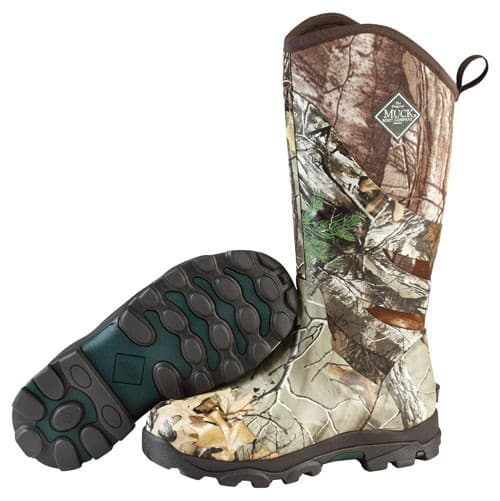 The Original Muck Boot Company, maker of premium, high-performance outdoor footwear, has unveiled its new 2015 footwear collection.
The new range, released in conjunction with Tasco Sales Australia Pty Ltd, features the company's comfortable, lightweight and waterproof designs for hunters, hikers and outdoor enthusiasts.
The unique range of Muck Hunting boots combines top of the line performance with a maximum comfort rating. 
From an all-terrain, to high performance, this range of hunting boots is ready for long days in the field.
The range includes:
·       Pursuit Glory high performance hunting boot featuring a quick pull-on design, with added rubber reinforcement pads on the medial side, offering additional durability. With Inscentible scent masking, and a warm fleece lining, this boot is for the true hunting enthusiast.
·       Pursuit Snake Boot featuring a tough exterior, with a durable full rubber coating, and Muck's exclusive Xpresscool fabric lining, keeping feet cooler in warm weather. This is the perfect hunting boot for warmer areas of the country, particularly where snakes could be a risk.
·       The Woody Sport is an all-terrain hunting boot, offering airmesh lining and extra Achilles support for long days of standing. This is ideal in cooler conditions, the speed tracker sole offers excellent traction on rocky and slick surfaces.
The lightweight signature neoprene material in Muck Boots makes them truly unique.
The Autumn/Winter collection of Muck Boots is available now through Hunting retailers. 
For more information visit: www.tasco.com.au or e-mail: sales@tasco.com.au.
Honeywell Safety Products
Ph: 1300 139 166