New high-performance controller delivers maximum performance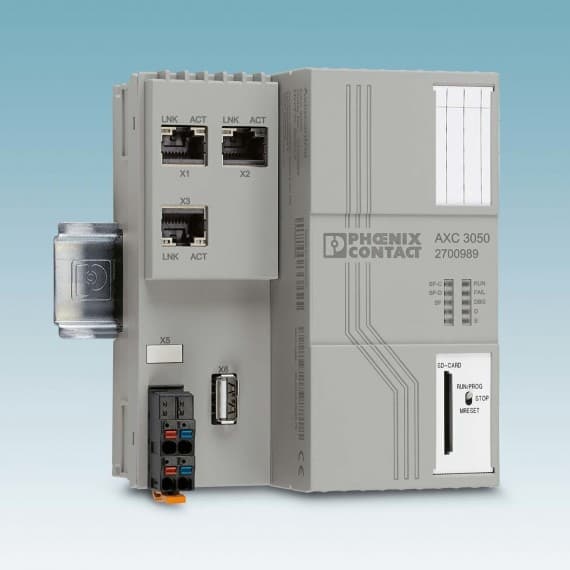 The new Axiocontrol AXC 3050 controller from Phoenix Contact is well suited for complex automation tasks due to its exceptional processing speed.
Functions like high-speed counters and event tasks are integrated directly into the controller. This enables short response times without the need for special I/O modules.
The rugged, EMC-resistant housing opens up new possibilities for use in harsh industrial environments.
To set up local stations, the Axioline F I/O system modules can be installed in the modular controller as required. The controller can be integrated into existing networks via the three Ethernet interfaces and expanded to include additional local I/O modules.
The user can choose between the TCP/IP, UDP, Modbus/TCP, and Profinet communication protocols, with the controller functioning as both a Profinet controller and a Profinet device. A USB connection makes it easy to log data on removable media and to update the controller program.
If a power failure occurs, the Axiocontrol PLC automatically backs up all controller data from the application onto the flash card.
Phoenix Contact
Ph: 02 9526 4904
www.phoenixcontact.com.au