NEW HEADQUARTERS GETS SEALS OF APPROVAL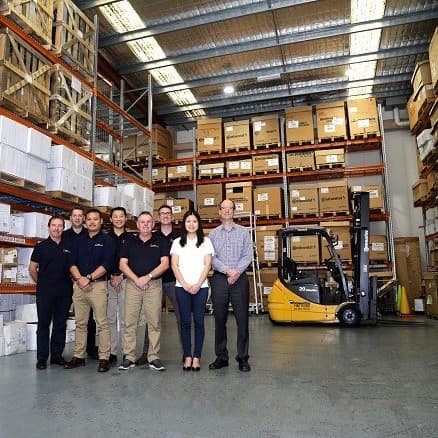 CSGtech, a company dedicated to solving complex challenges involving seals and interfacing components in manufacturing, process control and automation, is expanding its services nationally in response to growing demand.
It has moved into larger national headquarters in the Sydney suburb of Rydalmere, sharing research, engineering and distribution facilities with its parent company Air Springs Supply, a long-established producer of actuation, isolation and ride technologies, and its sister company Thomson Rubber Products.
CSGtech partners with clients in diverse industries throughout Australia to customise high-performance solutions where seals and interfacing components must achieve durability, reliability and precision, says CSGtech Manager Vinh Lam.
He heads a sales and technology team which brings together under one roof staff with decades of experience in process engineering, problem solving, product development, proving and production.
"Our expanded network of internationally accredited manufacturers enables us to supply an exceptionally high level of product, extending from specialist O-rings to moulded rubber fittings, fasteners and castings," he says.
"CSGtech has extensive experience with polyurethanes for applications requiring high abrasion resistance and high tensile strength. Polyurethane oil seals are used in high-pressure hydraulic systems, for example, where highly stressed parts are subject to wear. These seals are resistant to petroleum oils and hydraulic oils."
The company has also launched a new website which outlines its capabilities, including strong expertise in bespoke rubber, plastic and metal products that conform to international requirements, process-solution component development and problem-solving experience in developing cost-efficient quality solutions, and extensive experience in product materials to suit specific and harsh environments, withstanding temperature extremes and offering high chemical resistance.
It highlights the company's collaboration with clients' engineering design teams, providing technical guidance on the components required for specialised applications, and its fast turnaround times from concept to sample to production, with clear project communication.
Air Springs Supply
02 8877 5500
www.airsprings.com.au