NEW GROUND MAINTENANCE VEHICLES FROM WAREQUIP
04-09-2015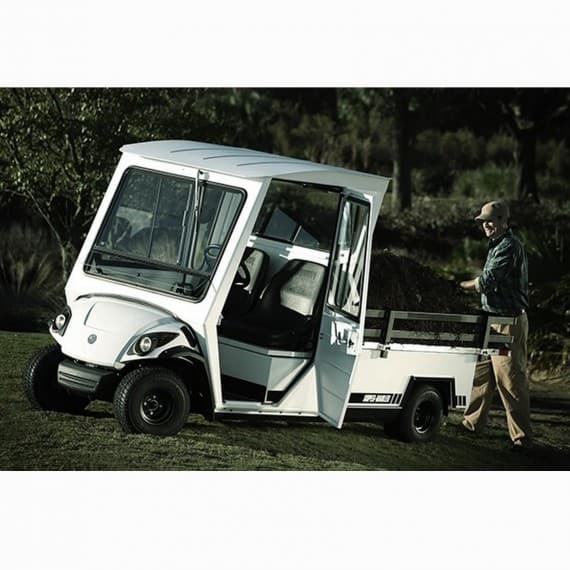 Warequip, the home of the largest range of industrial vehicles and utility vehicles in Australia, has added the Yamaha range to its expanding fleet. 
Yamaha offer a diverse range of electric and petrol utility vehicles.
The Adventurer Super Hauler is an all-purpose ground maintenance vehicle; ideal for schools, nursing homes, universities and hospitals.
The unit is available in two configurations with a 48V 2.6kw electric drive train, as well as a 8.5kw petrol motor.
The footprint of the Adventurer Super Hauler is 3.6m long with a fully enclosed cabin and rear load deck with stake sides.
The load deck area has a capacity up to 360kg and will easily accommodate a pallet at 1800mm L x 1200mm W.
Yamaha has nicely finished off the Super Hauler with fabric seating, a well-appointed cabin and gauges. 
Travelling up to 24km/h with speed governing options, the Super Hauler is perfect for general duties, maintenance and people transport in a large arrange of situations.
Warequip
Ph: 1800 337 711