New global standard for product recalls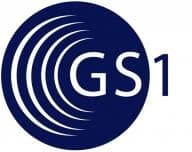 GS1, a not-for-profit organization that designs and manages a global system of supply chain standards, has ratified a new global product recall standard.
The new standard comes with an implementation guide for multi-jurisdictional recall notifications.
According to GS1, the new standard will serve as a common-sense blueprint enabling all supply chain stakeholders to implement more effective product recall processes and notifications.
The standard defines, standardizes and harmonizes the critical attributes to be captured and shared among trading parties and regulators during a product recall alerting and messaging process.
The standard is part of GS1's solution for product and consumer safety. It complements and extends the existing GS1 Traceability Standard that provides companies with a well-defined traceability process to meet regulatory requirements, building upon existing GS1 standards that are widely used in most supply chains around the world.
It is incorporated into country-specific, GS1-standards based recall platforms, such as Rapid Recall Exchange in the US, Recallnet in Australia and the Product Recall program in Canada.
Improving product and consumer safety in the global supply chain is becoming more critical.
Close to three years of industry-driven work has led to a standard, which identifies the key principles of traceability and demonstrates how to apply them for effective product recall.
An implementation guide accompanies the recall standard and is dedicated to multi-jurisdictional requirements as a product recall alert is issued and executed.
The Product Recall standard is applicable to companies in all industries using GS1 standards, and can be used by companies of all sizes.