NEW GENERAL MANAGER FOR ENERPAC IN AUSTRALASIA
08-05-2018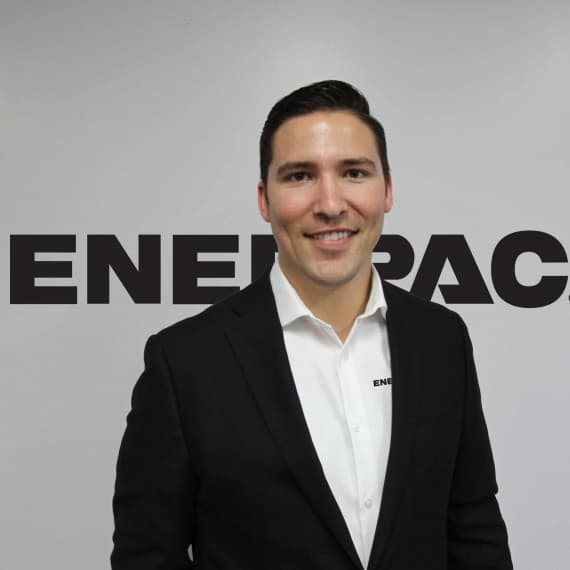 Rustin Dring is the new General Manager of Enerpac Australia and New Zealand, heading up the Australasian operations of the globally successful high-pressure hydraulic tools manufacturer.
"This is an exciting time to be leading the highly experienced Enerpac commercial and operations teams," says Dring. "We will be working very closely with our strong distribution network to bring new and innovative ideas to the market and back them up with the world class support known by our customers from around the world. As we continue to push the envelope of new product innovation we always keep a keen focus on the safety, productivity and durability of our world class products and solutions."
Enerpac's new product and service initiatives will be complemented by global centres of excellence, through which Australasian customers and distributors will have access to the best local and global support for the products and services offered through Enerpac.
Dring was previously Global Product Line Director for Enerpac's parent company Actuant after being Global Product Manager for Enerpac. His international and technical experience is complemented by his strong commercial background, having held previous roles as a territory sales manager for Enerpac, sales engineer, and serving as a distributor specialist where he dealt with diverse channels of customers including OEMs, distributors, system integrators, contractors and end users.
"Enerpac has built a local and global reputation on quality, service, and our dedicated focus on safety. We provide outstanding technical support and application assistance for some of the world's most demanding applications where uptime and reliability are paramount. This premium on performance and our focus on safety will be extended by our new technologies and regional support structure," says Dring.
Enerpac Australia
02 8717 7200
www.enerpac.com.au