NEW FOOD LABELLING REFORMS A WIN FOR CONSUMERS
01-04-2016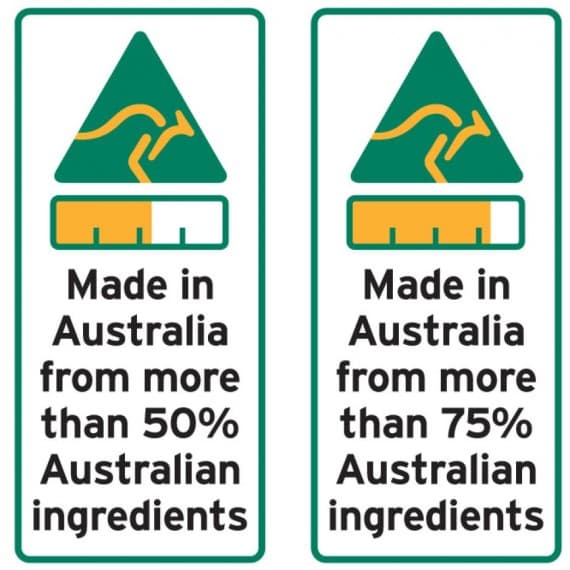 The Australian government has welcomed sweeping new reforms to country of origin food labeling which it says will help to end confusion and misleading information for consumers.
In a joint statement, Minister for Agriculture Barnaby Joyce and Industry Minister Christopher Pyne, congratulated the state and territories for passing the reforms "that are a big win for consumers."
"This is an issue that has vexed governments on both sides for many years and today is a major breakthrough Australians have long been waiting for," Mr Pyne said.
"The new food labelling system will provide Australian consumers with the clarity they deserve, without imposing an overly onerous burden on businesses."
Under the new system, all food products made or grown in Australia will carry the iconic kangaroo logo, along with a bar chart showing what proportion of the ingredients come from Australia.
"Australian consumers should be able to trust that claims such as 'Made in' and 'Product of' are applied consistently – and the new system will ensure that's the case," Mr Joyce said.
"Australians want to know whether the product is from our nation or another, and if a mix of the two, what proportion is from our nation."
Mr Joyce said the changes will give consumers a clear understanding of where their food comes from, while ensuring Australian businesses receive information and support as they transition to the new rules.
The reforms will be introduced from July 1, with labels expected to appear in retail outlets later this year.
With the introduction of the reforms, the enhanced country of origin labelling requirements will move from the Australia New Zealand Food Standards Code to Australian Consumer Law.
The Australian Made Campaign, the not-for-profit organisation that administers and promotes Australia's green-and-gold 'Australian Made, Australian Grown' logo also welcomed the announcement.
Australian Made Campaign Chief Executive, Ian Harrison, said the new food labelling scheme had the potential to greatly improve clarity and consistency for Australian consumers.
The announcement represents an important milestone for the Australian Made logo, he said.
"More transparent food labelling will give shoppers a better understanding of the provenance of their purchases and provide Australian farmers and manufacturers with a much-needed leg up."
Mr Harrison said widespread use of the Australian Made, Australian Grown logo should further boost the logo's strong connection to Australia, helping to boost sales locally and globally.