NEW FLEXIBLE CAMERA IN DEVELOPMENT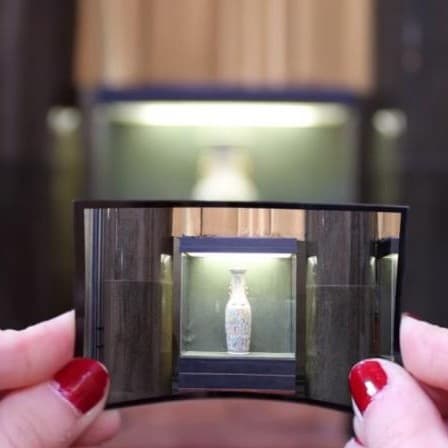 With optical technology becoming more and more futuristic, we soon might have the ability to use cameras as wallpapers thanks to a flexible camera sheet designed by researchers at Columbia University.
Although still in prototype phases, the team has said that they have overcome a number of obstacles. 
"We are exploring ways to capture visual information in unconventional ways," said Shree Nayar, a professor of computer science at Columbia.
"If you could spread a camera out like paper or cloth, with similar material properties as fabric or paper so you could wrap it around objects or car or a pole." He continued. 
Nayar foresees a flexible sheet camera the size of a credit card, allowing you to take a photo on one side with an imaging display on the other side.
In previous iterations of sheet-sized cameras, the actual sensor was stiff and rigid limiting its scope.
His team at the Computer Vision Laboratory have developed an adaptive lens array of elastic material that enables the focal length of each lens in the camera to vary with the curvature of the sheet.
"We have a design for this geometry," he said, "but also material properties that instill this optical adaptation property."
Although it's not a camera just yet, it's still a flexible lens that projects an image onto a camera.
The team says that the next step is to develop a large-format detector arrays to go with the deformable lens array, the combination of the two will then make a new type of flexible camera.
"For flexible cameras to be a reality, both advances in both lens arrays and sensors are needed," said Richard Baraniuk, professor of electrical and computer engineering at Rice University.
"This work provides an elegant and practical solution for flexible lens arrays that eliminate gaps in the field of view. If sensor technology for deformable sensors also improves significantly and become practical, then flexible cameras will open up new and novel applications."
Original Source: Discovery News