NEW FACILITY OPENED TO MEET GROWING DEMAND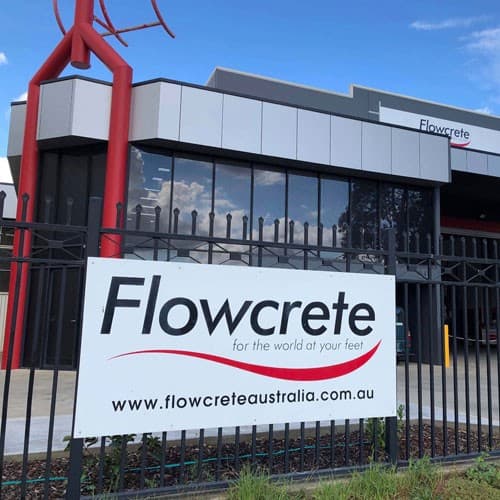 Resin flooring manufacturer Flowcrete Australia's NSW team has moved to a larger facility in order to meet the growing demand for its products.
Flowcrete, which started operating from the new premises in February, chose the site as it enabled the growing business to increase its stock levels and ensure it would be able to meet its customers' supply requirements.
Located at 54 Topham Road, Smeaton Grange, on Sydney's south-western fringe, the new 1500m2 facility includes a large warehouse, applicator training zone, decanting and sample area and container loading zone, as well as more than 170m2 of office and showroom space.
"This move is a great testament to the hard work of our team and the fact that our specialist resin floors have become a very popular choice throughout the region's construction industry," says Flowcrete Australia Managing Director Sean Tinsley.
"The new, fit-for-purpose facility has everything our business needs, from the front-end customer facing roles to the complex storage and logistics operations.
"We decided to stay in Smeaton Grange as it's a great spot for us thanks to the fact that it's a transportation and industrial hub in Sydney's west with close access to main highways and transit routes. This location allows us to get our products on the road as soon as possible to make sure that they're with the customer exactly when needed."
Flowcrete Australia
02 4648 0397
www.flowcreteaustralia.com.au/