NEW FACE IN WAREQUIP SALES TEAM
06-10-2014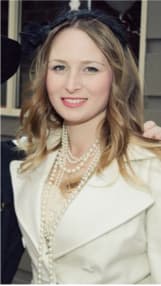 Warequip has appointed a new member to its sales team in the Healthcare Solutions division.
Elisha White joined the Warequip team two years ago in an administration and internal sales role.
Her new sales role will include supporting dealers with product knowledge and assistance and growing products in the healthcare sector – a growing market for Warequip.
Elisha's main focus will be in building customer relations, supporting distributors and showcasing Warequip's well-known brands.
"I am looking forward to visiting and servicing our distributors and creating new opportunities in the healthcare market and product awareness," Elisha said.
Elisha recently completed a Diploma in Business Administration and plans on further study to develop her skills and expertise.