Published 18-05-2021
| Article appears in June 2021 Issue
New exhibition zones for foodpro trade event in Sydney in July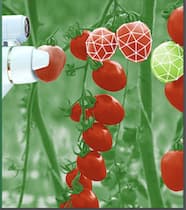 The widely acclaimed foodpro exhibition is back after a four-year break. The only face-to-face trade event of its kind planned in Australia this year, it will bring food manufacturing and processing exhibitors and buyers together at the Sydney Showground in Sydney Olympic Park from 25 to 28 July.
The decision makers and buyers of the food and beverage world will look at the technology and innovations that will shape the future of food processing and packaging and their impact on the environment. Registrations are already open.
The 2017 foodpro show attracted more than 9,000 visitors, including those from interstate and the broader Australasia region.
The exhibition, first held more than 50 years ago, is strictly a trade event for professionals working in the food and beverage manufacturing industry, and contractors servicing these industries.
Significant emphasis is being placed on making it a Covid-safe event, including advance online registrations for all participants and exhibitors, and data collection for contact tracing.
For peace of mind, a guarantee is provided that if the July 2021 event is cancelled, foodpro "will offer a transfer of booking to another show, or a full refund of all payments made", according to the online guide.
Why exhibit:
Participants are able to network with qualified industry decision makers, generate immediate and long-term sales leads, build brand awareness, observe new product launches and place products in the hands of potential buyers.
Along with a seminar series, there will be zones, each dedicated to the various steps in the food manufacturing process: Ingredients, Food Science & Technology, Processing Equipment, Plant Equipment, Packaging and the new Traceability & Provenance Zone.
The latest global innovations and source cutting edge technology will be on show.
There will be expert speakers covering trends like traceability, food safety and hygiene. This year's foodpro is also partnering with the Annual Convention of the Australian Institute of Food Science and Technology to reveal the latest thinking in food technology and processing.
This year's convention will focus on some of the challenges and opportunities presented to food science and the food industry in a world where "change" can seem to be the only constant.
As this is a business event for those people working in the food and beverage manufacturing industry, visitors will be encouraged to not bring anyone under the age of 16 to the show. This is also for their own safety as there is heavy machinery in operation on the show floor.
Proof of age or industry involvement may be requested at the door.
Foodpro's latest event visitor database indicates that 91% consider attending trade events important to their business, while 84% expect to attend trade shows in the future.
The top areas of interest by attendees include beverage equipment and technology, food handling storage and transit, food ingredients and additives, food packaging and machinery supplies, food technology plant and equipment, food testing and safety.
New exhibition zones for 2021
The event this year will feature new zones: IT & Digital Factories, Logistics & Material Handling, Packaging Materials & Supplies, Government & Business and a New Sensory Maze experience with smell wall, sound room, touch game and case studies.
Foodpro is an approved event under the Australian Business Events Grants Program. Exhibitors are eligible to apply for upfront grants to cover up to 50% of the costs associated with the exhibition.