NEW EUROPLASMA TECHNOLOGY CHANGES THE FACE OF ELECTRONICS
24-11-2014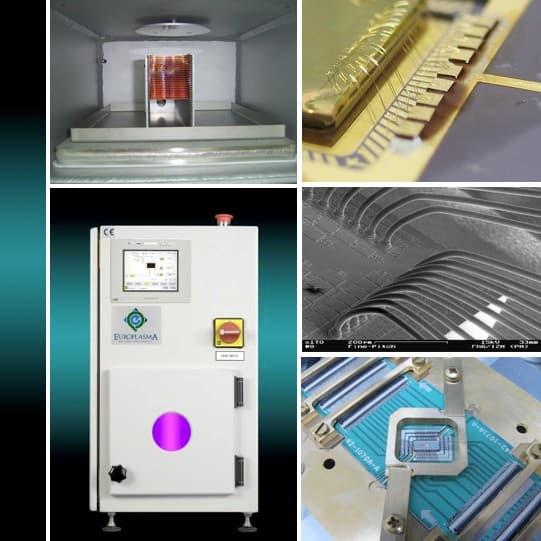 Belgium based Europlasma, a world leader in low pressure plasma technology, has introduced its nanocoating systems for the electronics industry under the Nanofics brand name.
Nanofics refers to nanoscaled functionalization into the core of complex shaped materials and products.
Plasma can be considered as the fourth state of matter. By adding energy matter can be transformed from solid to liquid  to gas to plasma. In plasma the molecules are decomposed in neutral and charged particles that will interact with the surface of the material. 
Europlasma's plasma technology is created by an electromagnetical discharge of a gas at low pressure and low temperature.
In recent years low pressure plasma technology has been improved to achieve polymerization of monomers on materials, depositing real nanocoatings on the surface and adding new and permanent functionalities to the substrate.
And the range of materials and/or products is virtually endless.
Europlasma's R&D centre constantly treats and evaluates new materials. It has extensive experience and knowhow in treating electronics, plastics, metals, paper, woven and nonwovens.
Innovative plasma processes allow to deposit coatings with high levels of hydrophobicity and/or oleophobicity for use in the effective corrosion protection of electronics, from bare components to complete, assembled electronic hand held devices. This improves the lifetime and the reliability of the device to a large extent.
The machines make use of a proprietary method to tune the plasma power, which enables a stable and effective plasma polymerization process. The machines also have a unique electrode design to maximize the uniformity of the deposition, and to minimize the batch-to-batch variability. These and other unique features of the Europlasma machines were developed during more than 20 years of intensive R&D and are patented and patent pending by Europlasma.
Europlasma's Product Manager Peter Martens said: "The Nanofics machines can be used to coat the printed circuit board (PCB), individual electronic components, electronic subassemblies, or the whole electronic device. If applied on the subassembly or device level the coatings have shown to give a very good protection against ingress from water or other liquids. If applied on the PCB or component level the coatings also demonstrate a very good protection against corrosion from water or more aggressive environments such as sweat or salt mist. Europlasma works with each individual customer to find the best coating solution for his product."
Europlasma products are available now from Kobot Systems.
Kobot Systems Pty Ltd
Ph: 08 9307 8178