New energy efficient Hyster is here
07-03-2012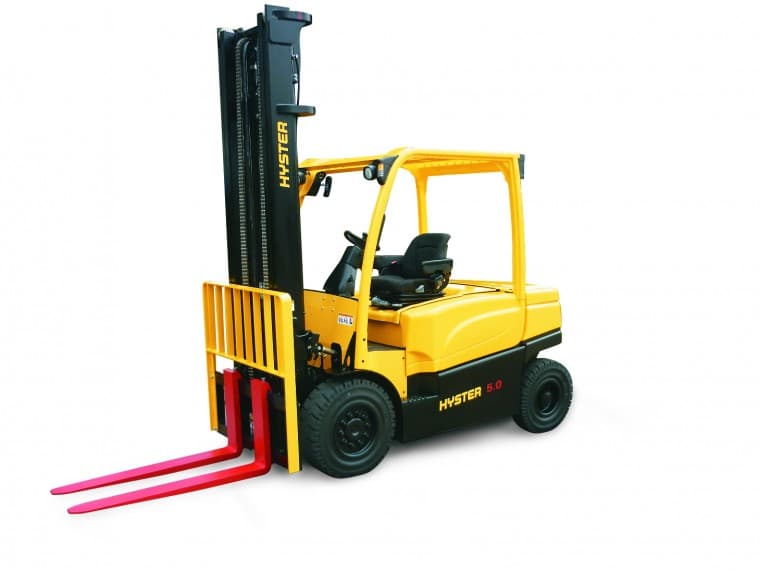 Adaptalift Hyster has unveiled the latest addition to its energy efficient JXN range – the tough new electric counterbalance J4-5 tonne XN.
This powerful, robust electric truck provides low cost of operation and is designed for the most demanding applications.
The J4-5 XN is ideal for metal fabricators, timber processors and handlers, beverage and bottling companies, breweries, paper manufacturers, pulp processors and automotive manufacturers amongst others.
As the price of fuel continues to rise and operators become more environmentally aware, the demand for high capacity, electric powered, counterbalance forklifts is increasing rapidly.
"Hyster's range of electric trucks shows it's possible to achieve the highest productivity while also finding a balance of optimum performance with the lowest energy consumption in one truck," says Paul Bennett, Adaptalift Hyster GM - Retail Sales.
"Hyster electric trucks contribute to low cost of ownership by delivering extraordinary dependability and driver productivity. There is also the benefit of low energy consumption as well as low maintenance costs and serviceability."
With the addition of the J4-5 XN, Adaptalift Hyster's energy efficient electric truck range now comes in capacities ranging from 1.5 to 5T.
The new Hyster J4-5 XN series incorporates the superb features of the J-XN range including the ECO-eLo and HiP settings for optimum environmental performance balance.
Adaptalift Hyster offers a high standard specification with superior ergonomics and high dependability.
The new range provides low maintenance costs and extended battery life.
The superb serviceability of the machines means there are 1000-hour service intervals.
Now it is easier than ever for businesses to select the right truck for a specific application.
Adaptalift Hyster
Ph: 1300 880 335