NEW EMKA STAINLESS STEEL AISI 316 HINGES
27-10-2016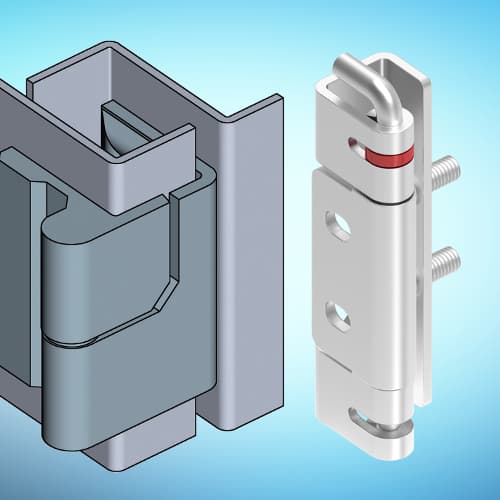 The new EMKA stainless steel hinges in AISI 316 are suited for use in demanding situations such as installation in specialty cabinets and housings for use in tunnels or offshore applications.
Built to withstand heavy use, they offer all the high performance strength and advanced corrosion resistance benefits that are expected of quality steel components.
The presence of molybdenum in the 316 grade alloy confers a much improved degree of corrosion resistance compared to the more common 304 grade, especially in saline/chloride conditions and in a range of other industrial solvents.
The new introductions include the Program 1110 180° lift-off hinge for inline cabinets with adjacent doors, alongside the Program 1031 which is a 125° concealed hinge for single cabinets, with a retained hinge pin.
EMKA