New electrical connector modules for robotics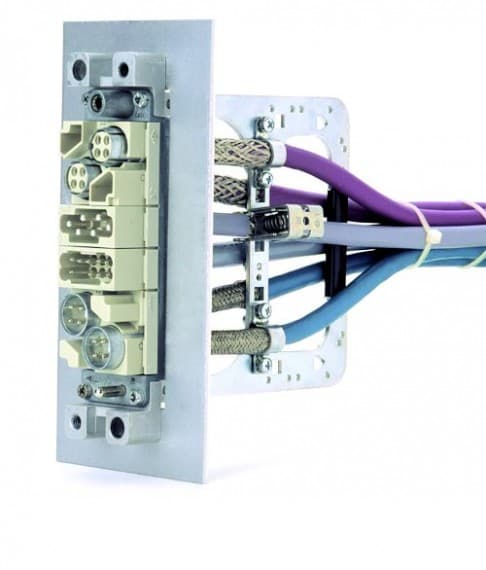 Smart solution … new Mixo insert from Treotham Automation


The new Mixo insert from Treotham Automation allows the use of contacts for fibre optic and contacts for coaxial cables.
To protect against electromagnetic interference and for the realisation of galvanic separations on BUS applications of Profinet/Ethernet fields, solutions with optical fibres are recommended.
Fibre optic connectors are many industrial applications, particularly, modern railway vehicles, converters, wind energy, naval equipments and robots.
The new connectors can be used in applications from -40°C up to +85°C even in case of frequent temperature variability.
The inserts can be mounted in CX.TF/TM frames and in the relative enclosures for industrial applications to achieve IP65/66/68/69K degree of protection (according to the required versions).
The realisation of mixed connectors electrical/optical are also possible.
The Mixo series is supplemented with a new, high density, 25 poles insert.
The new module can be used simultaneously with other Mixo modules, since it is provided with lock tabs between the inserts, which distinguish the ILME Mixo series for easy installation.

Treotham Automation Pty Ltd
Ph: 02 9907 1778
www.treotham.com.au