Published 07-05-2020
| Article appears in April 2020 Issue
NEW EDGE DAQ MONITORS WITH EASE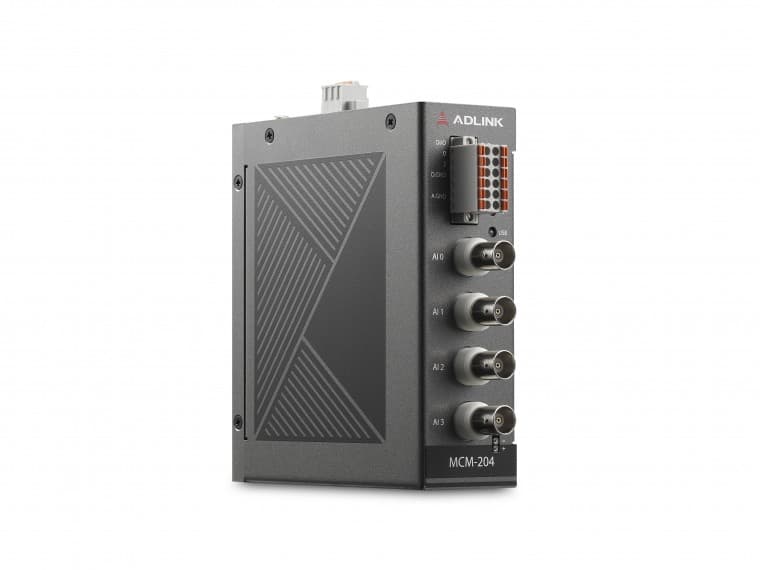 ADLINK Technology has expanded its machine condition monitoring line-up with the new MCM-204 edge Data Acquisition System (DAQ).
Powered by the ARM Cortex-A9 processor, the MCM-204 is highly optimised for mass deployment.
"When remote machines are numerous and spread out geographically, the deployment of DAQ systems at each site becomes prohibitive," says Tim Juan, ADLINK's director of IoT Solutions & Technology.
"By acting as a standalone DAQ device without the need for a host computer, the MCM-204 significantly reduces the required bandwidth, ultimately allowing manufacturers and machinery suppliers to reduce TCO by up to 70 per cent and improve their return on investment."
The ultra-compact MCM-204 easily integrates into field sites, and can filter raw data without a host computer. Dual Ethernet ports can send data to a backend server and enable daisy-chain connects of multiple devices.
A wide range of monitoring options are available thanks to the MCM-204's array of measurement equipment, including a digital tachometer, digital temperature sensor and voltage output load current sensor that can acquire a machine's rotating speed, temperature and load current.
Extensive built-in data type support, including voltage, FFT data and RMS_OA is also included.
The ADLINK MCM-204 offers an exclusive custom filtering algorithm import mechanism that lets users modify filter or pre-processing algorithms in C/C++ and compile under Linux.
A built-in web console makes possible the convenience of remote configuration, so you can manage operations and eliminate the need for application-specific programming at the same time.
Quick and easy setup in a machine condition monitoring environment – without the need for extensive programming development - is a valuable commodity. ADLINK's MCM-204 edge DAQ puts speed and ease on your side.