NEW DRUG AND ALCOHOL TESTING LAWS NOW IN FORCE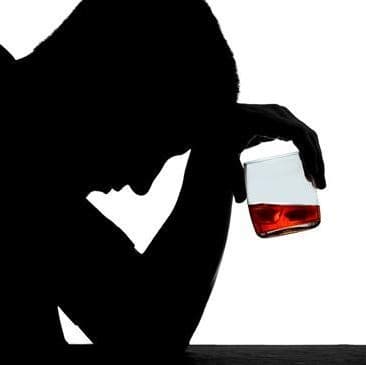 New amendments to the Building Code 2013, which came into effect last month, now require contractors on publicly-funded construction sites to have a policy in place for mandatory testing of drugs and alcohol.
And several other industries are soon expected to follow suit.
Claire Brattey, associate director at People + Culture Strategies recently told Human Capital that compulsory testing has been added to the Building Code because it has long been recognised that there is illicit drug and alcohol use within the construction industry that causes problems and needs to be addressed.
"It has taken so long to come to fruition because of the disagreement between employers and unions as to how best to implement and manage such a policy," Ms Brattey said. 
According to Victorian Police, the trucking industry is one in which drug use has become a particularly significant problem – in the past year, 156 truck drivers tested positive for drugs on Victoria's roads alone.
Ms Brattey believes the trucking industry could therefore "come under pressure to implement something similar (to the Building Code)".
"However, drug and alcohol issues are becoming increasingly prevalent outside of blue collar work," she said. "The Australian Drug Foundation has reported that one in five employees have performed duties while under the influence of alcohol, with a similar proportion chucking sickies due to the effects of alcohol.
"Further, 40% of employees have attended work while feeling the after effects of alcohol."
Ms Brattey also told Human Capital that the Australian Drug Foundation has estimated that drug and alcohol use costs Australian businesses around $6 billion per year in lost productivity and absenteeism.
Should every employer use drug testing in the workplace?
"For any organisation, determining where to draw the line on drug and alcohol use will always depend on a number of factors," said Brattey.
Testing is "certainly good practice" for employers in industries where people are working with heavy equipment that exposes workers to health and safety risks, she adds.
"Compulsory testing is used more so in heavy industry, high risk workplaces.
"It could also be present where you would expect to find a drug and alcohol policy in use, usually due to the nature of an industry."
Ms Brattey reminded employers that regardless of their sector, they have a duty of care to everyone they employ.
According to Ms Brattey, the biggest difference in relation to drug and alcohol control between industries is the types of policies around it.
"Most white collar industries will have some form of drug and alcohol policy in place, but you will tend to find that they are addressed within 'behaviour at work' type policies, rather than expressly drawing attention to them," she said.
"This is particularly evident in industries where work can include entertainment, for example taking clients out to dinner or participating in work-related drink functions.
"These policies tend to acknowledge that alcohol will be consumed and advise staff of the company's expectations of behaviour when it is."
Ms Brattey said if employers choose to begin using drug testing, they need to balance their legal rights and obligations with achieving an outcome on drugs and alcohol that:
·       Maximises organisational productivity
·       Is appropriate for their industry
·       Aligns employees with the organisation's culture and values
"All organisations should seek to get the best out of their employees in order to drive a high-performance culture," she said.
"Ensuring that employees aren't hampered by the effects or aftereffects of drug and alcohol use is an important part of this. But further, most organisations genuinely want to be, and be seen to be, organisations that care for the wellbeing of their employees."
When drawing up drug and alcohol management policies, employers should consider the following:
·       What type of policy is appropriate?  Will your company use a zero tolerance approach, or is there a cut-off level? For example: is it acceptable to come to work hungover?
·       What type of testing is appropriate? Saliva, urine or blood testing? While the employer may have discretion, the nature of the industry should be considered.  In a recent decision, it was held that because of the high risk environment, safety overruled any concerns about privacy.
·       Privacy obligations: In collecting information about an employee's drug or alcohol use, employers must bear in mind their obligations under privacy legislation. For example, test results will only fall under the employee records exemption to the Australian Privacy principles if it can be said that those results are related to the employee's employment, with regard to the employee's role and duties.
·       Do you have a workplace policy?  If so, do your staff know about it and is it consistent with what actually happens in the workplace?
·       What does your contract of employment/enterprise agreement say about the use of drugs and alcohol? The way contracts of employment frame workplace policies – and whether they create binding obligations on employees and employers – will be significant to aspects such as determining what disciplinary action an employer can take in response to employees who fail drug and alcohol tests.
·       Personal considerations: When enforcing the policy, you may need to consider whether an employee's drug or alcohol use is the result of, for example, a disability.
"Employees also need to be aware of what the consequences are if the policy is breached and employers need to ensure that they have in place a robust and fair investigation and disciplinary process," Ms Brattey told HC.
Employers explore the possibility of offering employees help with drug and alcohol use – particularly if an investigation reveals that there may be an underlying issue that is work-related.

Source: Human Capital