NEW DIRECTOR FOR OCEANIA OPERATIONS
14-08-2017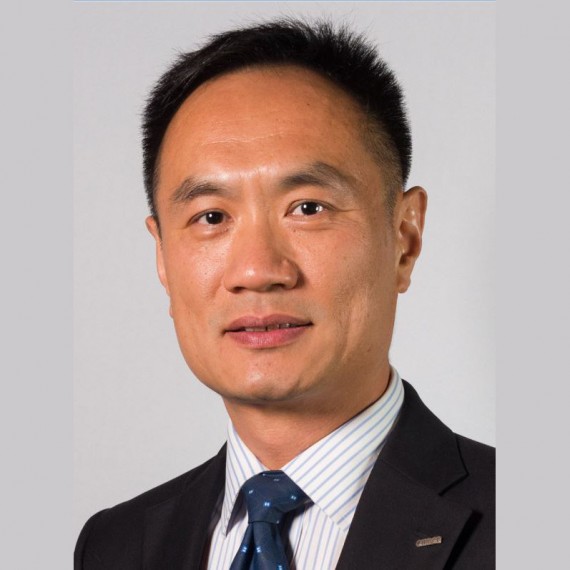 New appointment… Mr Henry Zhou
Omron Asia Pacific has appointed a new director for its operations in the Oceania Region.
Mr Henry Zhou, the general manager of Omron Electronics Oceania (Australia and New Zealand), joins Omron Oceania Managing Director Mr Greg Field and Mr Takehito Maeda (MD, Omron Asia Pacific) as Oceania directors. 
Mr Zhou joined Omron, a global leader in automation, in 1998 in Singapore before moving to Sydney the following year.
He has held several prominent roles with the company including Sales Engineer, State Sales Manager NSW, Product Manager and Business Planning & Marketing Manager. And earlier this year, he was appointed head of Omron Food & Beverage and Commodities operations for the APAC region.
He is a qualified engineer (automation) and holds an MBA (Management and Marketing) from RMIT University.
"It is a great honour to be appointed a director and I look forward to helping the company grow its business in the Oceania and APAC region," said Mr Zhou, who took up the appointment on August 1.
"Our directors have a duty to ensure the company stakeholders – customers, shareholders and staff – receive maximum benefits."
"At Omron, we believe the customer should always come first. This in turn benefits our shareholders and staff."
Mr Field congratulated Mr Zhou on the appointment. "Henry has a wealth of experience in management and engineering and a strong record of leadership. He will be a valuable asset to the Omron Board."
Established in 1933, OMRON has 36,000 employees and US$7.3 billion revenue. Its APAC network covers over 23 countries with more than 5,200 employees.
Omron Electronics
1300 766 766
www.omron.com.au