NEW CUTTING-EDGE SILVENT CUSTOMISED AIR KNIFE SYSTEM
01-02-2016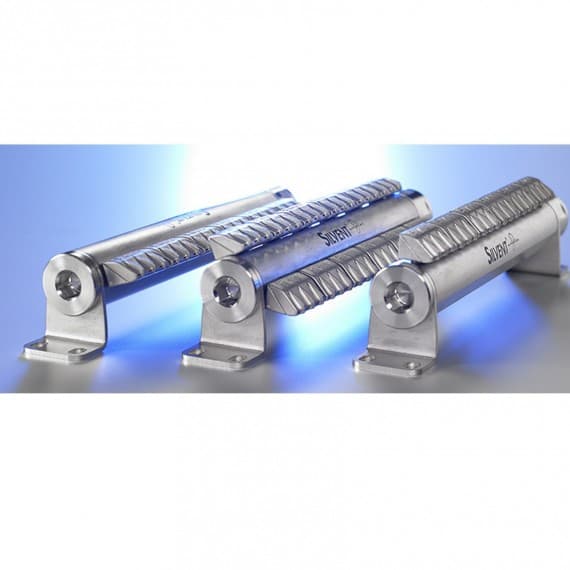 Air knives are most commonly used to clean, dry, sort or cool processes from surfaces or objects.
On an average, 70 percent of all compressed air is used for blowing. Blowing also causes hazardous noise levels and compressed air wastage.
Silvent air knives create a broad but narrow flow of air to achieve a pneumatic scraping effect without mechanical contact. All Silvent air knives feature the optimal combination of high blowing force, low energy consumption and low noise levels.
Available from Spray Nozzle Engineering, the newly developed Silvent300 in stainless steel comes together to provide a complete air knife manifold solution. The highly flexible air knife system is not limited to any specific lengths; the length of the manifold tube and its number of nozzles can be specifically tailored for nearly any application.
This new air knife set up brings about even lower air consumption, lower noise and higher blowing force, nozzle thread connection available in two directions, straight or perpendicular, depending on the nozzle outlet direction. Compact air knife design with high capacity (½" air supply size) coupled with compact-mounting brackets with full adjustability to suit all sorts of application needs.
Silvent's versatile two-step blowing process allows the possibility to have two separate air streams on the same air knife. High quality nozzles that will withstand higher wear, especially on the protective ribs. The nozzle outlet holes are evenly positioned along the whole nozzle width, this provides a homogenous and uniformed blowing pattern on the air knives.
With three standard sizes available from stock, Silvent air knives may be ordered with or without built-in flow regulation.
With flow regulation in every nozzle, the blowing force can be fine-tuned to the exact amount of force required. This means both the noise level and air consumption can be reduced to the absolute minimum.
Silvent's air knives are made entirely from stainless steel and are suitable for the most demanding applications, such as those involving aggressive chemical environments and high ambient temperatures or the stringent hygienic requirements of the food processing industry.
Spray Nozzle Engineering
Ph: 1800 NOZZLE