New Council to drive advanced manufacturing
31-08-2010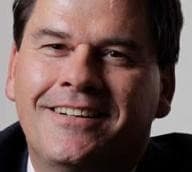 A group of high-powered Australian CEOs has formed a new private sector council to chart a new direction for Australia's high value manufacturing.
The CEOs, from a number of iconic Australian and global manufacturing brands, met for the first time earlier this week with a view to driving Australian industry and future policy.
The Australian Advanced Manufacturing Council, comprising 13 members, aims to "re-focus" Australia's approach to investment and industry to better compete on the global stage.
Founding members, including Global CEO of The Dow Chemical Company, Andrew Liveris, Pacific Brands CEO, John Pollaers, and CEO Cochlear, Chris Roberts, formally launched the initiative together at an inaugural meeting supported by the Australian Industry Group.
"Manufacturing underpins sustainable, diverse economies," said AiGroup Chief Executive, Innes Willox.
"The Australian economy is now exposed to significant risks arising from the combination of the end of the mining boom and the global financial crisis and its aftermath.  We need to set about correcting the imbalances that have emerged both for our longer-term resilience and to fill the growth gap that is rapidly becoming more evident as the mining boom retreats," he said.
John Pollaers, CEO of Pacific Brands, said the private sector was in the best position to present a coherent view of Australia's competitive advantages.
"We've allowed some of these advantages to languish or be compromised," he said.
"This group will provide the leadership to advance Australia's world class potential in high value manufacturing and help to redefine manufacturing in the public imagination," Mr Pollaers said.
Andrew Liveris as CEO of Dow's $60 billion global operations, has led the conversation in the United States that is enhancing a US manufacturing resurgence and a re-shoring of capabilities.  He was co-Chair of President Obama's Advanced Manufacturing Partnership, and was recently appointed Chairman of the US Business Council.
"Since 2010, manufacturing has been a bright spot in the US, as the economy continues to recover from the financial crisis," Mr Liveris said.
"Nearly 500,000 manufacturing jobs have been created since January 2010.
"Australia can benefit from this country's highly skilled and trained workforce, like Germany and Singapore, and be as competitive as the US on input costs.  Australia has the ingredients for a dynamic advanced manufacturing economy – we just need to foster the right environment," Mr Liveris said.
Members of the Australian Advanced Manufacturing Council
Andrew Liveris, global President, Chairman and CEO of the Dow Chemical Company (first non-American Chairman of the US Business Council)
Craig Arnold, Dow Chemicals, Managing Director Australia New Zealand
Philip Binns, Agilent Technologies - Vice President and General Manager
Chris Roberts, Cochlear, CEO and President
James Fazzino, Incitec Pivot, Managing Director and CEO
Rohan Stocker, Marand Engineering, General Manager
John Pollaers, Pacific Brands, CEO
Anthony Claridge (representing Peter Farrell), ResMed, Senior VP Global Supply Operations
Jeff Connolly, Siemens, CEO
Peter Sutton, Sutton Tools, Chief Manufacturing Executive
Michael Crouch, Zip Industries, Chairman and CEO
Ian Thomas, Boeing, President Australia and South Pacific
Innes Willox, Australian Industry Group, Chief Executive