NEW COST EFFECTIVE REDUNDANCY MODULES FROM CONTROL LOGIC
13-08-2015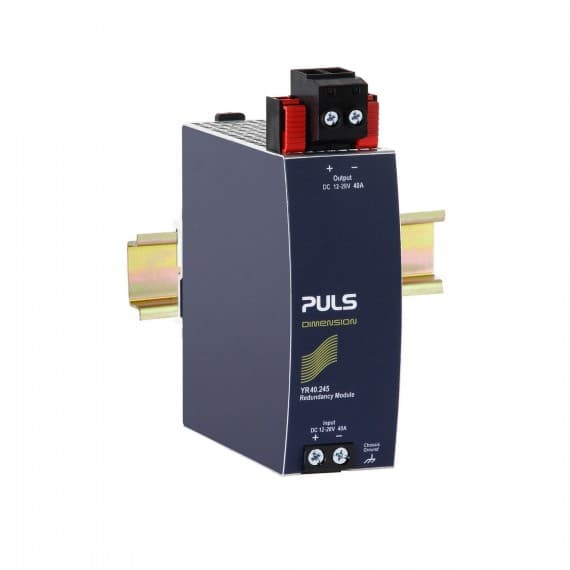 PULS the market leader in DIN rail mount power supplies has released the new and extremely compact and cost effective MOSFET redundancy modules.
Redundancy modules are used for building N+1 and 1+1 redundant power supply systems where it is critical that a control circuit remains powered even if a power supply was to fail.
Some of the key features of these new modules are low power losses and voltage drop due to MOSFET technology, short circuit output protection, reverse polarity protected inputs, 160 percent overload capability for 5 sec and a plug connector on the output of the YR40.245 model which means that the module can be hot swapped without the need to turn off power to the load.
The range includes modules, which have 2 x 20A inputs and 1 x 40A output, 1 x 40A input and output as well as 2 x 40A inputs and 1 x 80A output.
Voltages range from 12 to 56 VDC depending on the model.
The new MOSFET redundancy modules are available from Control Logic.
Control Logic
Ph: 07 3623 1212