NEW CONNECTOR WINS MAJOR INTERNATIONAL AWARDS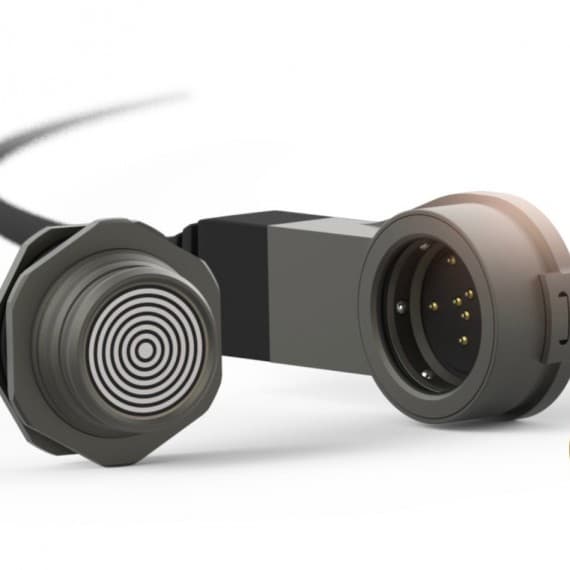 In June 2018, Swiss-based Fischer Connectors, a global provider of ultra-reliable and high-performance connectivity solutions, launched the Fischer Freedom technology platform, which continues to gain international recognition among the company's peers in the electronics world. Within a year, the platform's first product, the Fischer LP360 connector, won two Innovation awards in the USA in 2018 and two Best Product of the Year awards in France and England in 2019.
Fischer Connectors is extremely proud to have its breakthrough connectivity solution recognised as a new versatile technology platform that enables design engineers to launch more innovative applications and make their electronic devices, equipment and ecosystems smarter, faster and more efficient.

Fischer Freedom is a game changer in connectivity. Thanks to its patent-pending innovations in mating (no key code allowing for 3600 mating freedom), locking and materials (non-magnetic quick-release locking mechanism and IP68-sealed contacts with a membrane), it's not just a new product line but a real technology platform that sets new standards in usability, integrability and versatility.
It enables engineers to reimagine both the design of their electronic devices, equipment and ecosystems and the way these applications can be interconnected, not only for wearables for the 'connected human', but also in countless applications requiring the versatility, ease of use and ease of integration the Fischer Freedom connectivity solution offers.
"I'm overjoyed that our efforts to reimagine connectivity are gaining worldwide recognition from our peers in the electronics industry," Fischer Connectors Group CEO Johnathan Brossard says. "As experts know, breakthrough innovations are rare beasts in the world of connectors, whose technology hasn't dramatically changed since the 1950s. In the electronics world, we see breakthroughs every decade or so.
"That's why innovation in connectivity is especially important – and duly noticed and rewarded – when it fulfills, as it does here, electronics requirements and trends such as usability, integrability, versatility, wearability, miniaturisation, data transmission and the Internet of Things.
"I'm very proud of our R&D and cross-functional teams that developed our ground-breaking Fischer Freedom technology platform, putting people first and working with our customers to make their lives easier."
Fischer Connectors R&D Director Jérôme Dabonneville adds, "With the Fischer Freedom technology platform and the Fischer LP360 connector, we're not only responding to current trends in electronics, integrating more easy-to-use technology into wearables, reducing weight and optimising cable management – we're providing a versatile platform that enables design engineers to revolutionise how connectivity is done. This opens up new development pathways for future innovations. I'm happy that Fischer Connectors can offer such a platform and that it's now getting the recognition it deserves!"
Electus Distribution
(02) 8832 3039
www.fischerconnectors.com