NEW COMPACT CORDLESS HYDRAULIC SWAGER FROM STAINELEC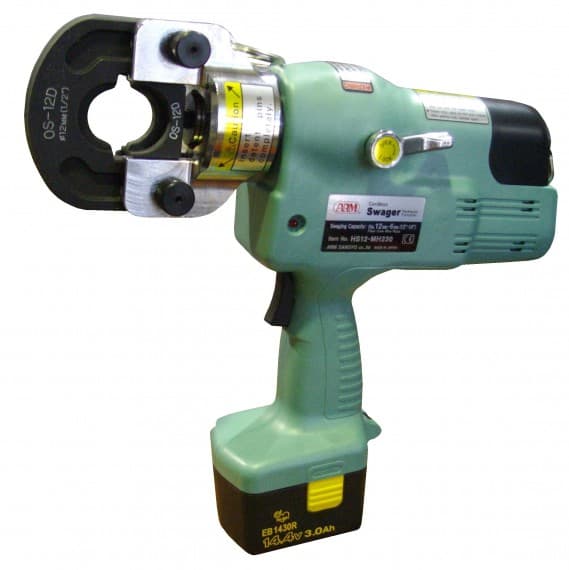 The ARM HS-12 Cordless Hydraulic Swager is designed to swage wire rope material with ease for factory and on-site operations. 
The HS-12 is powered by a reliable 18V battery motor and offers the operator flexibility when using it in tight or elevated working positions.
With a compact and lightweight design this unit can be moved with ease around an active work site or factory environment.
ARM Sangyo oval swaging sleeves are precision designed for use in enclosing the ends of steel wire rope and cable for various rigging and support applications. The ARM HS-12 swager is capable of swaging maximum 6mm to 12mm diameter high tensile wire rope with ease.
This cordless hydraulic tool is designed and precision manufactured in Japan.
Stainelec Hydraulic Equipment
Ph: 02 9824 2499