NEW COLLABORATIVE CENTRE TO FOSTER INNOVATION OPENS IN SA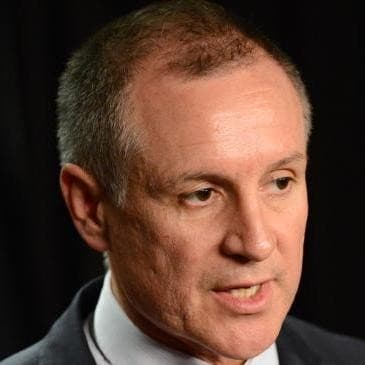 By Andrew Spence
A business centre to help turn innovative ideas into market success has been launched in South Australia.
The Innovation and Collaboration Centre – a collaboration between the University of South Australia, Hewlett Packard Enterprise and the South Australian Government ­– will support the business life cycle from idea/start-up to growth and expansion for companies and industry organisations.
The centre will allow SMEs and entrepreneurs to access a wide range of services and expertise to help them develop their products and grow their business.
These services include business management, strategy and marketing, business growth, commercialisation, digital video marketing and design and technology.
The ICC will also run technology and innovation-based business support programs, start-up workshops for individuals and groups and workshops designed to meet the needs of small-to-medium-sized businesses.
These tailored events, along with business model evaluation and business development diagnostic clinics, will help businesses learn how to address challenges and achieve growth.
UniSA Vice Chancellor, Professor David Lloyd, said the ICC was set to become a commercialisation pipeline for new innovations, creating opportunities to help South Australian businesses flourish.
"It's a partnership which champions the growth of SA's business sector through a collaborative, dynamic and supportive environment, and it's one which will help educate the professionals of tomorrow, as our students will be able to generate their business ideas and utilise the resources of the Centre," he said.
A new study by the Martin Prosperity Institute, titled the Global Creativity Index 2015, listed Australia as the most creative country in the world.
However, the state's unemployment rate of 7.5 per cent is the worst in the nation.
South Australian Premier Jay Weatherill said innovation was the key to transforming the state's economy.
"The Innovation and Collaboration Centre will be an incubator for businesses wanting to explore new ideas and it will provide world-class resources and support to accelerate the growth of start-ups, small businesses and student entrepreneurs," he said.
Hewlett Packard Enterprise, South Pacific Managing Director Nick Wilson said the company's role in establishing the centre was a reflection of its dedication to enabling innovation that transformed industries, markets and lives.
"Investing more in science, engineering, technology and mathematics is vital for the economic future of our region, and will help to strengthen relationships between industry, the public sector and the higher education sector," he said.
The Centre for Business Growth at the University of South Australia is a direct connection between the university and enterprise. Director Jana Mathews said that being a stakeholder in the ICC would allow her centre to provide more leverage to help South Australian companies grow.
The ICC will be based in Adelaide at City West campus before relocating to the Health Innovation Building, part of the South Australian Health and Biomedical Precinct, due for completion in 2018.
Source: The Lead