NEW CLEAR PACKING TUBES MADE IN AUSTRALIA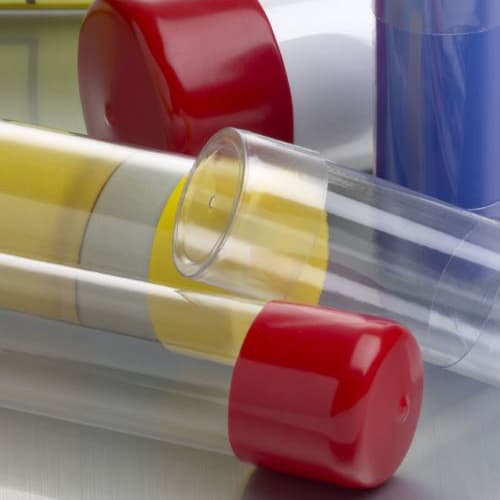 During 2015 STOCKCAP invested in new plastic extrusion technology to manufactures a complete range of seamless Clear Plastic Packaging Tubes at its Sydney plant.
The investment in new equipment and tooling means STOCKCAP offers one of the largest Australian Made line-ups of extruded, seamless clear plastic packaging tubes, together with caps & plugs on the market.
Manufactured in PETG material STOCKCAP Clear Packaging Tubes are available in stock 1.22 metre lengths in diameters 4mm, 7mm, 10mm, 13mm, 17mm, 20mm, 23mm, 27mm, 34mm, 41mm, 45mm, 52mm, 58mm, 64mm & 71mm with wall thicknesses ranging from 0.30mm up to 0.96mm depending on your packaging application.
STOCKCAP can also offer the Tubes up to 2.4 metres long or cut-to-length to your exact application.
STOCKCAP Clear Plastic Tubes are ideal for packaging apparel, toys, cutting tools, posters, welding rods, soil sampling, cosmetics, beads, buttons, bath salts, artists paint brushes, candy, forensic evidence, fishing lures, medical components,  and anything else that needs to be seen!
Contact STOCKCAP for more information or visit www.stockcap.com.au