NEW CHAIR APPOINTED FOR INNOVATION AUSTRALIA
20-11-2015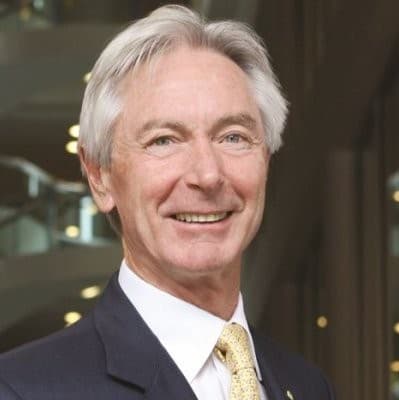 Australia's first venture capitalist has been appointed Chair of Innovation Australia.
Minister for Industry and Innovation Christopher Pyne congratulated Bill Ferris on his appointment to the independent body, which was established by the Government to enhance Australia's innovation performance.
"Innovation is critical to economic development. Australia has strengths but also some challenges. That's why the Government is developing an Innovation and Science Agenda to focus on this key driver of our economy," Mr Pyne said.
"Mr Ferris is the right person to lead Innovation Australia in developing a more innovative culture."
A former Chair of Austrade and also the Garvan Institute of Medical Research, Mr Ferris is a highly respected veteran of venture capital and private equity in Australasia.
Mr Pyne said the Government had committed to making innovation a key element of its economic agenda and to creating an environment that provides clear pathways and incentives for Australia's business to innovate.
This includes investing in key enablers of innovation like science, research, education and infrastructure, as well as providing the right financial, regulatory, and tax settings to enable businesses to experiment, test and market new ideas.
"Boosting innovation and entrepreneurship will create jobs and stimulate growth, and will position Australian businesses to take advantage of new technologies and opportunities," Mr Pyne said.
Mr Ferris has been appointed to the position of Chair for three years and will perform a key role in the Australian Government's new focus on innovation.
"It is a rare and exciting moment for all involved in science and innovation in Australia – a time to lift national awareness of the importance innovation must play in our future prosperity and the actions necessary for that to be possible," Mr Ferris said.
"I have long been a champion of the need for greater government and private sector effort in the commercialisation of our research discoveries and inventions.
"Now with the Prime Minister's and Minister Pyne's expressed determination to make innovation core to the Government's economic policies, I relish the opportunity as Chair of Innovation Australia to assist in identifying what changes are necessary for meaningful improvement in commercialisation and how to best get on with it right away."
The Australian Industry Group welcomed Mr Ferris' appointment.
"Bill Ferris AC is an excellent choice to head up the revamped Innovation Australia and his appointment reflects the seriousness of the Government's drive for innovation," AiGroup Chief Executive, Innes Willox, said.
"Innovation in goods and services, processes and practices has tremendous potential to advance every part of our economy and society, driving business success, improved productivity and higher standards of living.
"Bill's extensive experience in venture capital, as Chair of the Garvan Institute, as Chair of Austrade as well as a wide variety of Directorships, means that he is eminently qualified to help guide the step-up in innovation that Australia is looking for."