New CEO appointed for AiGroup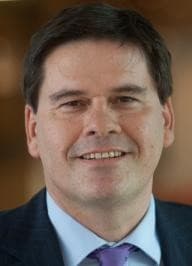 The Australian Industry Group National Executive has appointed Innes Willox as the organisation's new chief executive – effective from May 1.
Mr Willox succeeds high profile industry advocate Heather Ridout in this vital role.
Ai Group National President Lucio Di Bartolomeo said: "Mr Willox is a highly regarded member of Ai Group's leadership team and has had a key role in the organisation's policy development and advocacy work. We have great confidence in his ability to continue to grow the organisation in the years ahead."
Mr Willox is currently the AiGroup's Director - International and Government Relations, a position he has held since joining Ai Group in 2008.  
He has held several senior management roles in the private and public sectors both in Australia and internationally.
Mr Willox currently represents the interests of Australian industry on a number of key bodies including the Board of Innovation Australia and the Defence Industry Innovation Board.
He is also Executive Director of the Ai Group Defence Council and Chairman of the Trade Remedies Task Force. 
In making the appointment, the National Executive noted the huge contribution outgoing Chief Executive, Heather Ridout, has made to Ai Group and its members, to Australian business and to the community.
"There has been no greater advocate for Australian Industry than Heather Ridout, Mr Di Bartolomeo said. "She has devoted 33 years to Ai Group and leaves the organisation in great shape both financially and operationally.  She leaves with enormous goodwill and our sincere thanks." 
Ms Ridout began a five-year appointment to the Board of the Reserve Bank of Australia on February 14.  
She will continue to represent Ai Group on a number of important external bodies including Skills Australia and the AustralianSuper Trustee Board.  She is also a Director of Sims Metal Management.