NEW BRANDS ON SHOW AT AUSPACK 2015
21-11-2014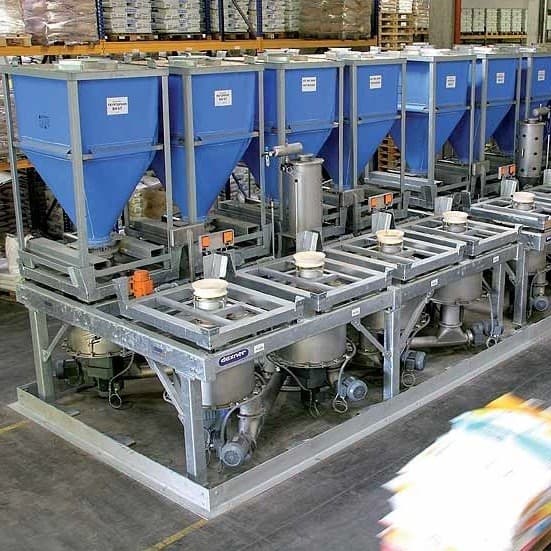 Daxner Soren Asia Pacific has joined a growing list of companies exhibiting at AUSPACK 2015 Melbourne in March next year.
"AUSPACK has already welcomed 43 new exhibitors to the show that bring with them over 150 new brands," said Luke Kasprzak, Portfolio Director – Industrial Division, Exhibition and Trade Fairs.
As well as Daxner Soren Asia Pacific new exhibitors include, Advanced Machine Technology, Pharma Equip, Pulford Air & Gas, Meech, Hydroflux and Mettler Toledo.
"These companies represent a broad range of products, across an even wider list of industries," Mr Kasprzak said.
Daxner Soren Asia Pacific provides process solutions to the food, cosmetics, chemical, healthcare and biotechnology industries. The company designs, manufactures and install components worldwide for conveying, dosing, mixing, dissolving, heating or cooling the raw materials in powder or liquid forms.
Daxner has its headquarters in Wels, Austria and design branch in Osterbuch Germany. A family-owned company with more than 60 years' experience, Daxner specialises in vacuum conveying and mixing of solids.
Daxner will showcase three products on their stand: the SSHE Heat Exchanger for pasteurised filling cream, the compact mixing plant and the control screen VIB & PRESS.
Advanced Machine Technology is an Australian owned company, providing specialist equipment and innovative solutions to the mailing, print and packaging industry with reliable solutions.
They are expected to unveil their new Inc. Jet package coding solutions at the Show.
The Inc.jet .Uno with the new PrimeX ink in the newly designed HPSI solvent based cartridge, Inc.jet .Core with the PrimeX ink in the newly designed HPSI solvent based cartridge and the Trojan One Label printer.
The TrojanOne Label Printer prints 1600 dpi full colour labels at 300 mm/sec, enabling in-house production of crisp colour labels. It is a reliable option for label printers based on Memjet technology, which is designed with an industrial offset, where operation reliability and stability is critical.
Mr Dales Krasselt, Director, PharmaEquip said AUSPACK 2015 would provide an ideal opportunity to increase customer awareness of their company.
PharmEquip is a leading sanitary process components supplier to the pharmaceutical and food manufacturing industries.
PharmaEquip will exhibit next generation products Aflex, Pharmaline N and Bioflex Ultra PTFE lined braided hoses at their stand.
AUSPACK 2015 will be held at the Melbourne Convention & Exhibition Centre from March 24-27.
AUSPACK is owned and presented by the Australian Packaging and Processing Machinery Association (APPMA), Australia's only national packaging and processing machinery organisation.
For further information visit: www.auspack.com.au