NEW BOLT LOCKING SAFETY INTERLOCK FROM SCHMERSAL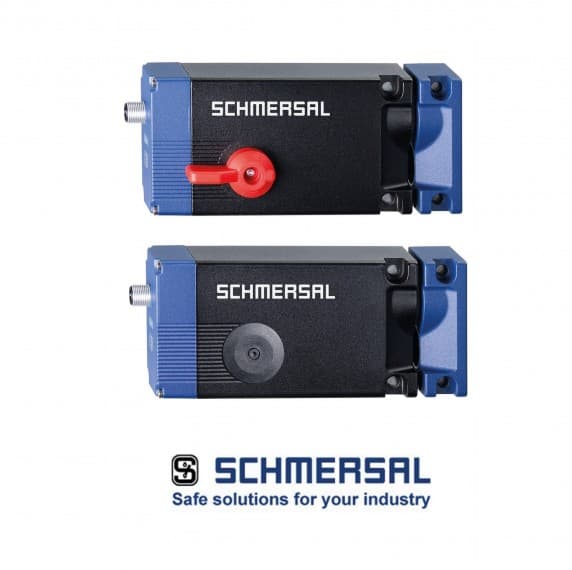 The addition of the AZM 400 into the machine safety market place marks a giant step forward in innovation.
With multiple attributes never before seen from a solenoid locking device, the new AZM 400 will offer a very strong contribution to Schmersal's already extensive guard locking line-up.
The AZM 400 has been specifically designed for applications where large, heavy doors with high manual forces are present or in applications where motor driven doors are used.
The utilisation of a motorised bolt locking mechanism provides a bi-stable operating principle, meaning in the case of a power loss the locking device will remain in it's last known position.
Thanks to the bolt locking design, the AZM 400 is capable of a locking force of up 10,000N, higher than any device currently in it's class.
A lateral force on the door is also acceptable up 300N whilst maintaining the ability to unlock the device under lateral load.
High level coding has been realised by the inclusion of an RFID tag in the AZM 400 actuator. An RFID signal passes from the actuator to the locking device providing unique information about the actuator being used eliminating any potential for defeat of the safety system.
Dual signal inputs for control of the locking pin and dual diagnostic outputs allows for easy integration into existing safety systems and dual safety outputs make the AZM 400 suitable for use in CAT PLe safety systems.
The AZM 400 is proudly distributed by Control Logic.
Control Logic
Ph: 1800 557 705