New bearing design templates from Treotham Automation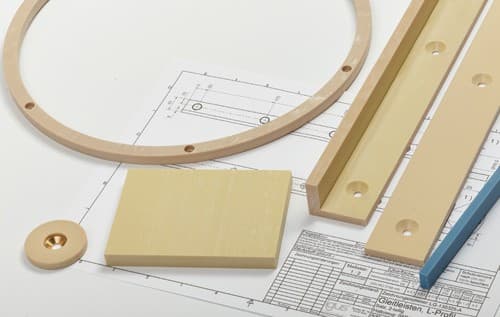 Plastic and plain bearing specialist igus has released a range of iglidur semi-finished products in new sizes and diameters.
Round bars are available in lengths from 100 to 1000mm and in diameters from 10 to 100mm and iglidur plates in diameters of 2 to 25mm.
With these additional widths, designers gain more scope for individual design.
Meanwhile, 10 iglidur materials with specific features are available for a large variety of branches, such as the food, beverage or automobile industry.
Round materials, for example in the blue iglidur A350 material is available in diameters of 30, 40, 50 and 60mm.
They are also available in the small 20mm diameter and are suitable for medium to high loads and temperatures up to +180 °C. Also, they conform with FDA requirements.
Round bars are now available in four new dimensions: 20, 40, 50 and 60mm.
When used for guide tubes in operation tables, telescope arms for loading cranes or slide rails, all the plates are made of tribo-optimised plastic iglidur J.
The high-performance material eliminates low friction values in dry runs, is wear-resistant, lubrication and maintenance-free as well as resistant to a range of chemicals.
Treotham Automation Pty Ltd
Ph: 9907 1778