NEW BARREL LIGHT TOWER IMPROVES WORKER SAFETY
18-02-2015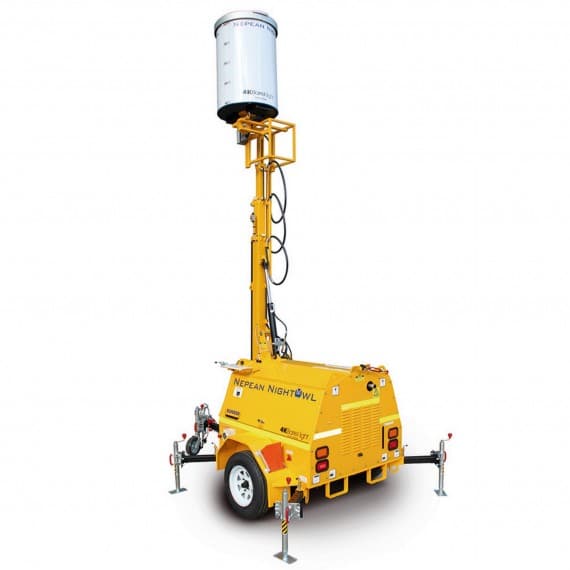 Leading Australian heavy equipment manufacturer NEPEAN Transport has unveiled its low-glare diffused light tower.
The NEPEAN NightOwl Barrel Light offers exceptional lighting while significantly reducing accompanying glare to help improve safety as well as work productivity.
The NEPEAN NightOwl Barrel Light features a hard polycarbonate light diffuser, which subdues glare.
This advanced technology correctly disperses the light from the tower to reduce high glare and allows users to work unimpeded to improve productivity.
Free of bright glare, workers can complete tasks without any dazzling glare hampering their sight or the job at hand.
Further, individuals passing the light tower are not distracted by intense brightness or glare, making the NEPEAN NightOwl Barrel Light a safe and ideal option for use in high traffic environments.
Designed and built by an Australian company for local conditions, the NEPEAN NightOwl Barrel Light delivers outstanding performance.
It provides exceptional lighting capability. It offers widespread, 360º site illumination thanks to 4000W of power from four metal halide lamps. This equates to 1000W more power and 20 percent more light when compared to other low-glare alternatives.
The considerable low-glare light offered by the NEPEAN NightOwl Barrel Light makes the unit perfect for use in road works, mining operations, haul and road intersections, ROM pads, events, emergency rescue, general industrial and maintenance operations.
Easy to operate, the NEPEAN NightOwl Barrel Light features a push-button mast. The four-stage, telescopic hydraulic mast has a height of 10m when fully extended.
An emergency stop button provides additional operator safety and the unit comes with an optional seven-day timer with auto start/stop.
The NEPEAN NightOwl Barrel Light is fully mobile to offer users complete convenience. It has a retractable drawbar that allows easy sideways loading onto flatbed trucks. The
drawbar can also be extended for conventional towing.
The NEPEAN NightOwl Barrel Light also boasts a large 140L fuel tank, which provides a massive 80 hours of operation.
As an added bonus, all parts and support are available locally as the NEPEAN NightOwl Barrel Light is Australian made.
NEPEAN Transport
Ph: 02 4647 6868