New app helps you choose a welding helmet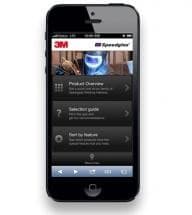 Not sure what welding helmet best suits your needs? 
Run through 10 easy questions and the 3M Speedglas App does the rest. 
Instantly the app will present the welding helmets best suited to your specific welding application. 
The Speedglas mobile app also allows you to "Sort by Feature" and features a Product Overview section. 
The Speedglas mobile phone app only works on mobile devices (iOS 5 and higher (Apple) and Android 2.3 and higher). 
Visit:
app.speedglas.com
(not the app store) on your mobile to use the app and you can then save it to your home screen.  
AWS Pty Limited
Ph: 02 9439 0111