New Anti-Dumping Commission starts work
31-08-2010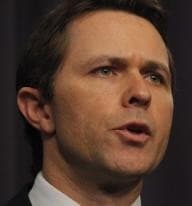 The new Australian Anti-Dumping Commission, aimed at protecting manufacturers from a flood of cheap imports, has opened its doors in Melbourne.
Mr Dale Seymour, a Director of Deloitte Access Economics and President of Wormser Energy (US) has been appointed the new Anti-Dumping Commissioner.
The Minister for Home Affairs and Minister for Justice Jason Clare said the new commission is good news for Australian manufacturers and workers.
The Government has allocated nearly $25 million to conduct anti-dumping investigations, Mr Clare said.
The Commission has already started work and about 25 new staff will be employed at the new headquarters in coming months.
The opening of the new Commission follows a review into Australia's anti-dumping system led by John Brumby, the former Premier of Victoria.
One of the Commission's first tasks will be to investigate the importation of peaches from South Africa and tomatoes from Italy.
Over the past two years the Government has developed six tranches of legislative reform to Australia's anti-dumping system.
This includes establishing a new appeals process for anti-dumping matters and establishing the International Trade Remedies Forum.
Mr Clare said the number of investigators working on anti-dumping cases would be doubled with the new injection of funds.
The Australian Industry Group congratulated Mr Seymour on his appointment and welcomed the launch of the Commission's operations in Melbourne.
"Mr Seymour's experience with manufacturing and industry in his roles in government and private consultancy make him an excellent choice as the inaugural Commissioner," AiGroup Chief Executive Innes Willox said.