NEW ALLIANCE AIMS AT GETTING MORE AUSSIE PRODUCTS ON SHELVES
01-06-2015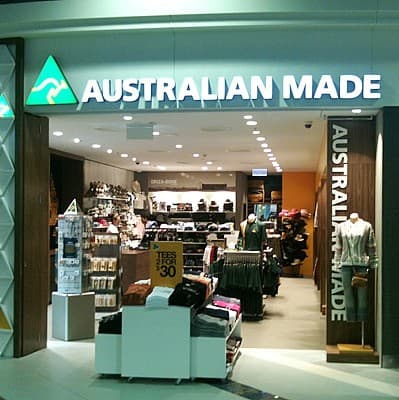 The Australian Made Campaign is teaming up with RANGEme to help give Aussie growers and manufacturers a competitive edge when pitching their products and produce to retail buyers.
RANGEme is a revolutionary online platform used by retail buyers within the grocery, pharmacy, convenience and health food channels to source new products for their stores.
Suppliers using the site to pitch their products to leading retailers can now highlight their Australian Made certification by incorporating the Australian Made, Australian Grown logo on their product profiles.
"Many retailers now have procurement policies that require a significant percentage of products sourced to be locally made or grown, so the ability to quickly and easily communicate that products have been produced locally will give Aussie businesses a great advantage," Australian Made Campaign Chief Executive, Ian Harrison said.
"The standards products must meet in order to be eligible to use the country-of-origin certification trade mark are more stringent than the rules for making a country-of-origin claim in writing, so this initiative will help set Aussie growers and manufacturers apart from the rest."
Carly Shamgar, RANGEme, Sales & Marketing Director, said both organisations are committed to the success of Australian suppliers in the retail landscape.
"We are delighted to be working with Australian Made to showcase Australian produced products to leading buyers."