New advisory group on stem education and skills
31-08-2010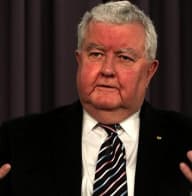 Australia's Chief Scientist Professor Ian Chubb has appointed a group to advise on strategies and priorities regarding STEM education, skills in the workplace and literacy for the community.
The STEM Industry and Education Advisory Group offers a range of perspectives from academia, education, industry and research.
Members are:
Chair: Professor Ian Chubb AC - Australia's Chief Scientist
Dr Alan Finkel AM, Chancellor - Monash University, President, Australian Academy of Technological Sciences and Engineering, and CEO, Stile Education
Dr Terry Lyons - Science Education, University of New England
Hon Dr Brendan Nelson - Director, Australian War Memorial
Alan Noble - Head Engineer, Google Australia and New Zealand
Dr Roslyn Prinsley - National Adviser, Science and Mathematics Industry and Education, Office of the Chief Scientist
Robert Randall - CEO, Australian Curriculum, Assessment and Reporting Authority
Dr Deborah Rathjen - CEO and Managing Director, Bionomics
Professor Brian Schmidt AC - Australian Research Council Laureate Fellow and astrophysicist, Mount Stromlo Observatory and Research School of Astronomy and Astrophysics, ANU College of Physical and Mathematical Sciences, The Australian National University
Anita Trenwith - Science teacher, Salisbury School, Adelaide, winner of 2012 Prime Minister's Prize for Excellence in Science Teaching in Secondary Schools
The group's terms of reference are available on the Office of the Chief Scientist website.