NEW ADVANCEMENTS ARE IMPROVING THE MINING SECTOR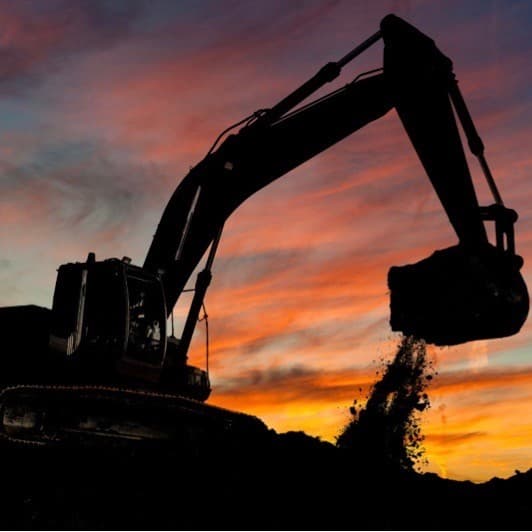 New technologies and operational innovations are driving change in the mining sector, with emerging trends set to further shape the way the mining industry operates in 2019 and beyond.
The business of mining is now high-tech and transformative with integrated automation, drones, advanced mining accommodation and data-driven operational planning helping to shape performance metrics.
The sector must continue to take advantage of new technology and applications to deliver improved productivity, reduce costs and increase safety.
Here's a look at some of the innovations improving the industry:
Driverless vehicles
Automated vehicles allow trucks to navigate a mine site safely and efficiently.
Rio Tinto, which has the largest fleet of autonomous trucks in the industry, is already using this technology to move materials resourcefully, and is expected to have 130 autonomous trucks by 2020.
The vehicles navigate using precision GPS and avoid obstacles by radar and laser sensors, so advancements in driverless technology will mean greater use of computers to direct trucks on site.
Although the innovation of driverless technology has been associated with a loss of mining jobs, it's not all bad news for workers. Instead, changing demands will see more employment opportunities become available in remote control centres.
Advancements in mining accommodation
Australian mining accommodation has changed significantly from the spartan dongas of the past.
Simple, old-fashioned dongas have evolved into prefabricated, transportable buildings with a modular design, offering better insulation from noise and heat, more personal space and comfortable accommodation for longer stays.
Prefabricated accommodation is less expensive and more sustainable than conventional buildings. Modern dongas also have better thermal performance, which reduces heating and cooling costs for mining companies.
These accommodation advancements provide an innovative, highly durable option for mine sites, helping to minimise long-term operating costs.
Safety management by mobile Internet
Mines and mining operations are more network-reliant than ever.
Enhanced wireless and mobile Internet technologies, including the Internet of things (loT), are contributing to better decision making, improved worker productivity and operational efficiencies.
As a result, more mining companies are upgrading their communications networks to drive the integration of operational technology and IT.
Big data
Along with greater connectivity, collecting and processing data will be vital for mining companies to digitialise and automate operations.
Earlier this year, the IoT expanded into industrial operations. The IIoT is a widespread collection and analysis of data, which also shows trends in equipment performance and predictions about future operational performance.
Such technology can benefit mine site operators with faster analysis and oversight and the ability to reduce the potential impact of problems.
Artificial intelligence
AI has the potential to dramatically change mining operations.
Using sensors to detect, recover and extract minerals, AI can evaluate data faster than humans and detect detail often missed by the human eye. Many mine sites are implementing AI for safer mineral exploration. If enough high-quality data is collected, failures that affect production or are harmful to workers can be predicted and avoided.
Cybersecurity
While digital technology adds value to the mining sector, as the number of online devices and systems increases, connected mine sites become vulnerable to cybersecurity breaches.
According to a 2018 report, 97 per cent of mining companies don't have the right cybersecurity systems in place. To manage cyber risks, mine sites should implement three key factors: physical security, information security and industrial control systems. A robust security monitoring and breach response plan is also needed.
Future of mining
Technological change is an important factor in shaping the future of mining operations. Miners seeking sustained practices and business success are looking at emerging trends for efficiencies.
Through innovation, mining companies will be better able to prepare for the future of the industry.
This article was written by Jayde Walker (Ferguson), a local Senior Content Creator in the mining and business industries who recommends Fleetwood for mining modular construction. More information can be found on her LinkedIn profile.