New ABB chief takes the reins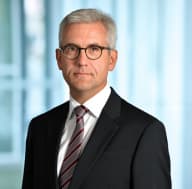 Ulrich Spiesshofer has succeeded Joe Hogan as chief executive officer of ABB, the leading power and automation technology group.
The official appointment follows a three-month transition period announced earlier this year. Hogan will continue as advisor to the Board until the end of March 2014.
Hubertus von Grünberg, Chairman of ABB's Board of Directors, said: "Ulrich Spiesshofer has an outstanding track record forming and developing high performing teams and has demonstrated excellent strategy and execution skills.
He enjoys the full support of the ABB Board.
"We look forward to a close cooperation with Ulrich to further develop ABB's power and automation business under his leadership," Mr von Grünberg said.
Mr Spiesshofer says he is looking forward to working with ABB's strong team to deliver continued profitable growth.
"In these challenging economic times, we will focus as a team relentlessly on customer satisfaction, quality and execution," he said.
ABB is a leader in power and automation technologies with a presence in about 100 countries and employing about 145,000 people.