NEW 'EXTREME DUTY' ROTARY GEAR PUMPS FROM GORMAN-RUPP
25-03-2016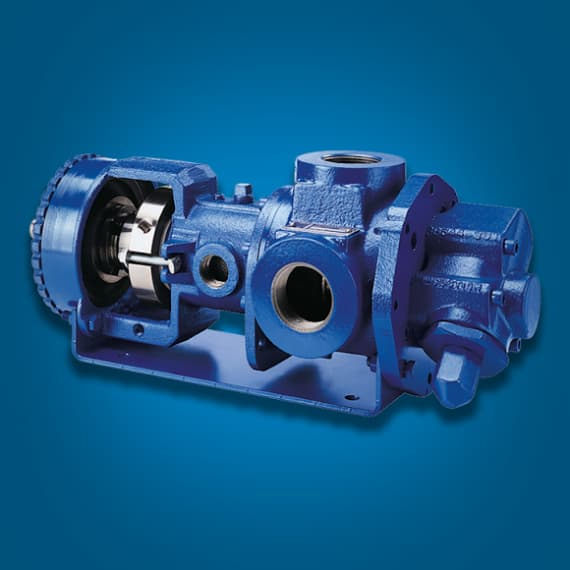 For the pumping of abrasive process fluids you can't go past the new line of Gorman-Rupp "extreme duty" rotary gear pumps.
According to Hydro innovations, authorised Australian distributor of Gorman-Rupp pumps, the GHA range of rotary gear pumps is designed to be the world's toughest, longest lasting gear pump.
The GHA Extreme-Duty pump combines proven gear pump technology with state-of-the-art wear-resistance processes.
This enables the pump to take on the toughest challenges including:
·            Paints and enamels
·            Titanium dioxide
·            Iron and zinc oxide
·            Diatomaceous earth
·            Fish solubles
·            Paper coatings
·            Pitch
·            Barium sulphate
·            Wax
·            Waste oils
·            Filled asphalt and more
Special features include:
·            Hard, austempered ductile iron gears to resist abrasive wear, extending pump life.
·            Critical wear areas of both head and housing are hardened to resist wear and maintain pump efficiency.
·            Extremely hard carbide idler pin and bush to provide excellent wear resistance under the most severe abrasive applications.
·            Carbide shaft bushing or G-R's unique precision needle bearing provides exceptionally reliable high-load shaft support and better rotor shaft stability, extending seal life and operational life of the pump.
·            Flexible seal housings are engineered to allow installation of industry standard (after market) cartridge seals, compression packing seals, or hard face mechanical seals.
·            Silicon carbide seal faces mounted in a highly engineered mechanical seal ensure maximum life and reliability with minimal wear for high-abrasive viscous applications to 22,000cSt.
Pumps have flow capacities to 1230 litres per minute and are rated to 13.8 bar. They are also rated to temperatures to 260oC and viscosities to 54,000cSt.
Hydro Innovations
Ph: 02 9898 1800
www.HydroInnovations.com.au