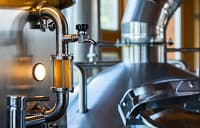 Pumps and valves are one of the technologies at the heart of many new process and automation innovations that depend closely on the efficiency of optimum seals and gaskets.
Sometimes they may look familiar and insignificant – but seals and gaskets are rapidly advancing fields of technology that perform functions vital to safety, testing, manufacturing, mining, energy and liquid and gas reticulation operations. They play a key role in ensuring the efficacy and longevity of valves, pumps, reticulation systems, machinery and automation solutions, where they are essential in avoiding leaks of fuel, fluid power mediums, harmful emissions, vapours and chemical and aggressive process solutions.
And because they may look so simple and familiar, users may assume that what has done a job previously will continue be okay to meet a whole host of issues that may arise in the future. Sometimes this approach may be right. Proven can be good – if the application is the same, or very similar. But trusting old solutions with new tasks may also be wrong. New machinery technologies may demand new seal and gasket capabilities. And new seal and gasket material capabilities may themselves have advanced considerably since material selection was last addressed.
"With advancing material innovation there may already be a better solution that will give a better and safer sealing performance for a considerably longer time. Familiarity may have lulled the specifier into missing out on increased efficiencies, reliabilities, service life and avoidance of downtime," says seal and gasket engineering specialist Vinh Lam, General Manager of CSGtech. Material selection isn't always just a simple matter of reading a compatibility chart or accepting a component manufacturers' headline statement, such as "food-compatible" or "purpose compatible" at face value. Sometimes such statements are perfectly true in relation to one particular part of a range, but may not be intended to apply to the entire range, he says.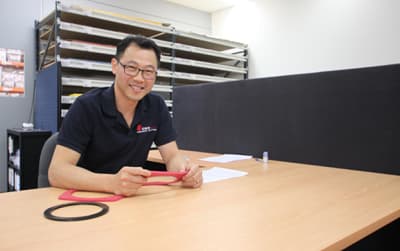 CSGtech partners with clients in diverse industries throughout Australia to customise high performance solutions for complex problems where seals and interfacing components must achieve durability, reliability and precision. It specialises in bespoke rubber, plastic and metal products addressing fabrication, assembly, production and in-service requirements as well as conformity to local and global quality and traceability standards.