NEEDLE VALVE IS UP TO 60% SMALLER
07-05-2018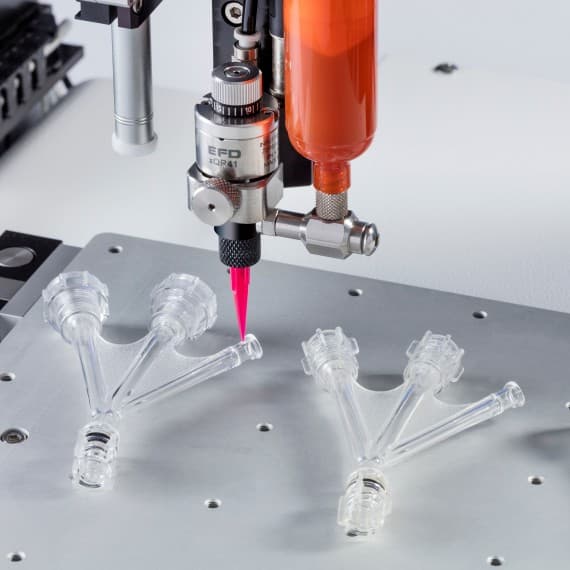 The latest miniaturised needle valve from Nordson EFD is as much as 60% smaller than standard devices, creating new possibilities for machine builders and operators in areas such as electronics, medical devices and general manufacturing.
The xQR41V Series needle valve features a modular design for easy customisation and process control, and a patent-pending quick-release clasp to allow wetted parts to be replaced in seconds.
With its smaller profile of 23.7mm diameter by 64mm long, multiple xQR41V needle valves can be mounted closer together for greater output per batch. It also makes it easier to dispense in tight spaces and at more complex angles. And it also results in a smaller wetted path, resulting in less retained fluid volume, which reduces fluid waste.
The valve is suitable for use with all Nordson EFD dispensing tips, including general purpose and SmoothFlow tapered tips. Its modularity allows it to be configured with a BackPack valve actuator or low-profile mounting block and 90° or straight fluid inlet fittings so operators can adjust the valve to meet different application requirements.
Combined with a 60% smaller size and the QR clasp, which reduces downtime for maintenance to less than two minutes, the xQR41V is the next generation of precision dispensing technology.
Nordson Australia
02 8814 4695
www.nordson.com