NEED FINANCE FOR MATERIALS HANDLING EQUIPMENT OR NEW MACHINERY?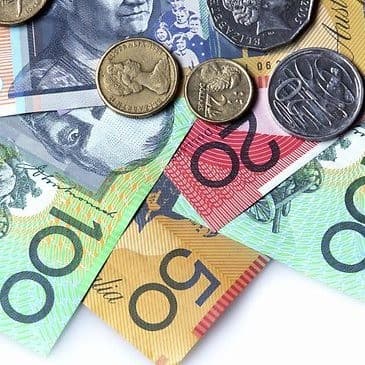 With interest rates at all time lows there has never been a better time for manufacturers
to upgrade or purchase new machinery and equipment.
Perception can provide expert advice on the most cost effective way to finance any
capital purchase.
The company specialises in Low Doc loans on equipment up to $500,000.
This includes:
• Material handling equipment (including forklifts, reach trucks, boom lifts, scissor lifts,
telehandlers, column lifts)
• Yellow goods (excavators, graders, forklifts, backhoes, dozers)
• Trucks & trailers
• Earthmoving equipment
• Agriculture equipment (tractors, headers, harvesters, mowers)
Finance is also available on solar and energy efficient lighting, including panels,
inverters, racking, mounting and installation.
All loans are subject to normal lending criteria.
Perception has access to over 50 lenders, which includes all major lenders within Australia.
Established in 2008 the Perception Group of companies has grown quickly with over
20 associated mortgage broker and finance specialists located across the East Coast of
Australia. The group of Companies includes Perception Finance, Perception Wealth,
Perception Leasing and Perception Property Divisions to assist you with your business
financial lending, personal financial lending, wealth management and property needs.
The CEO of Perception, Neil Cato says that there are so many benefits to using an
effective finance broker.
"We are able to help you choose from over 50 lenders to find just the right loan to
meet with your needs," Mr Cato says.
"Your needs might be different to other people, so we make sure that we take to the
time to find the right lender and then the right product to meet with your specific needs."
The Perception team has had many years of experience in finance and can find the best
option available for you.
And Perception does not charge a fee for its services.
"You don't have to pay us a cent as we get paid by the banks once your loan has been
approved and settled," says Mr Cato.
"This is the case for just about all of our loan services."
As well as business and equipment finance, Perception can also arrange:
• Home loans
• Investment loans
• Leasing
• Debtor finance
• Chattel mortgage
• Non-confirming finance
• Sale and buy back
• Capital raising
• Short term loans
• Personal loans
For more information contact:
Perception Home Finance, Neil Cato – 0400415005, ncato@pfin.com.au
Perception Equipment Finance, Tony Allen – 0425350084, tallen@pfin.com.au