NBN HFC ROLLOUT HALTED AMIDST SERVICE ISSUES
07-12-2017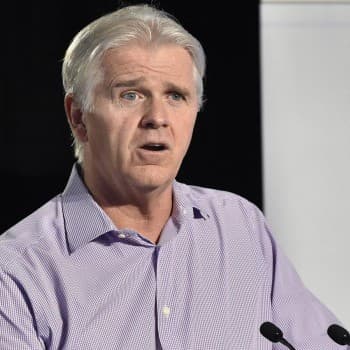 NBN chief executive Bill Morrow.
Amidst a barrage of complaints from consumers and companies alike, NBN Co has announced that it will cease selling services on its hybrid fibre-coaxial (HFC) network.
This temporary halt in rollout is due to "interference" from Telstra's infrastructure, which was leading to dropouts and unacceptable broadband service on a 'minority' of users' services. This delay will result in an average delay of between six to nine months for millions of households looking to sign up.
NBN Co is recieving criticism for failing to prevent interference issues, despite a long leadup of warning predictions. NBN Co first discovered that interference might become a problem down the track in mid-2016, when the first HFC asset transfers occurred between Telstra and NBN Co.
At the time, NBN management made the prediction that it would not be a significant issue. However, they did not realise the extent to which Telstra's HFC network was in need of repair, or in the words of NBN Co engineers and management, "optimisation".
NBN chief executive Bill Morrow said that "there are many things we cannot control with the customer experience, but that which we can, we want to do something about." 
NBN data showed that only 1 per cent of end users were reporting faults via their service provider, but an NBN-commissioned consumer satisfaction survey found up to 15 per cent of users were scoring their HFC service close to 0 out of 10. In total, almost 30,000 people complained directly to NBN Co, while many multiples more were struggling along, unheard. 
Shadow Minister for Communications, Michelle Rowland and Shadow Minister for Finance, Jim Chalmers, released a joint statement outlining that the expected delays could cost anywhere between $420 and $790 million, based on previous analysis by the NBN board.
The statement references the 2016 NBN Corporate Plan, which states that a seven-month delay in HFC activations would have a $1 billion impact on funding.