NAVAL CONTRACT TO BE KEPT ON AUSSIE SHORES
27-07-2017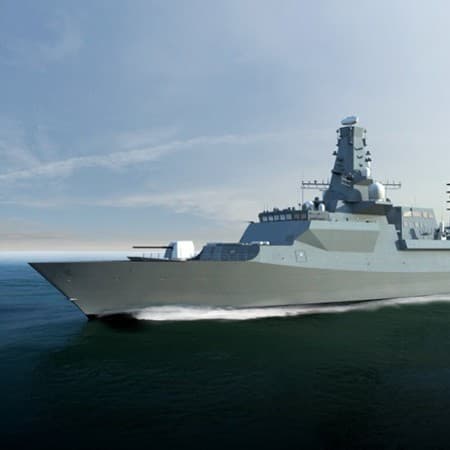 The British Royal Navy's Type 26 frigate, the first of a 'new generation' of frigates.
Britain's defence secretary Michael Fallon has made a strong push to build Australia's next fleet of warships, saying that the design and technology that Britain could provide would be superior to any other European offers Australia would recieve. 
Australia earlier this year put forward an $89 billion shipbuilding strategy, including constructing new submarines and frigates, in the nation's largest peacetime naval investment. 
The nine ships that are set to be constructed if Britian takes the bid will be Type 26 frigates, and according to Fallon, would be far superior in miltary operations across the pacific than proposed designs by rival bidders. 
A key component of the Australian government's approach to the contract has been a mandate that a high level of the construction should be done in Australia, as part of measures taken to boost local shipbuilding talent and jobs. 
Three designers are in bidding for the contract: Britain's BAE Systems, Italy's Fincantieri and Spain's Navantia. BAE systems is already working with the Australian government to provide components for military vehicles on land and sea. 
Fallon said the use of local manufacturing was "perfectly reasonable", and added that Britain would be open to buying Australian-made military equipment.
Regardless of who wins the bid for the contract, the new ships will replace Australia's current ANZAC class frigates.  The winning designer is due to be announced in 2018, and the first warship is expected in service by the late 2020s.