National occupational licensing 'long overdue'
31-08-2010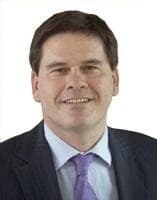 Innes Willox … 'cut red tape'
The Australian Industry Group has welcomed moves to introduce 'long overdue' national licensing for certain trade occupations.
AiGroup CEO Innes Willox says the move would not only boost productivity, but also deliver greater labour mobility, which the economy desperately needs.
Ai Group representatives met recently in Canberra with the Minister for Tertiary Education, Skills, Science and Research, Senator Chris Evans, and the Minister for Finance and Deregulation, Senator Penny Wong, in a roundtable meeting to consider the Government's National Occupational Licensing System reforms.
Mr Willox said: "There are countless examples of companies operating across state and territory borders which run up against licensing brick walls which act as barriers to employment and growth.
"The existing system of mutual recognition and state based licences is problematic for industry. It impedes the mobility of labour, potentially increases the incidence of jurisdiction shopping, leads to duplication, confusion, lost productivity and additional costs for both employers and individuals."
Mr Willox said the removal of "overlapping and inconsistent" regulation between states and territories for the licensing of a number of specific occupations would improve business efficiency and the competitiveness of the national economy. It would also reduce red tape, improve labour mobility and enhance productivity.
The National licensing law has been adopted by the parliaments of Victoria, NSW, QLD, South Australia, Tasmania and Northern Territory and is currently before the Parliament of Western Australia.  The Australian Capital Territory is still in discussions about its participation in national licensing.
"Ai Group urges all jurisdictions to pass the laws and fully embrace licensing consistency, Mr Willox said. "As well, Ai Group recommends that the COAG Taskforce takes a strong stand to ensure national consistency by removing the option in the Intergovernmental Agreement for jurisdictions not being required to adopt a national licence category that is not currently regulated by that jurisdiction."