NATIONAL MOTOR MUSEUM ROLLS ON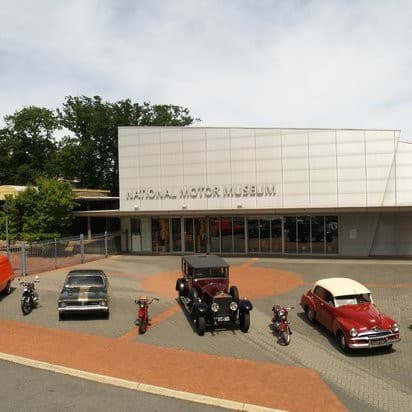 It's sad days for the Australian motor manufacturing industry, as international brands close down their local manufacturing plants and move overseas. 
To remember what once was, and commemorate the efforts and successes of on-shore manufacturing, the National Motor Museum has captured the last days of big-brand Australian automotive manufacturing in its new exhibition: [Re]Assembled, a history of Australian automotive manufacturing.
National Motor Museum Director Paul Rees said the permanent exhibit, which opened this previous weekend, was curated with a keen awareness of the public sensitivity surrounding the impending Holden plant closure in South Australia.
"The installation was a true collaboration between the National Motor Museum's curation team and GM Holden and came about through conversations about what could be done to capture the moment of the closure of the last automotive manufacturing assembly plant in Australia," he said.
Supported by the South Australian Government, the innovative exhibition features history-making moments in Australian automotive manufacturing.
Rees said a highlight of the exhibit is the six Holden vehicles in various stages of completion hung on an assembly line from the museum ceiling.
"It's the only display of its kind in the world. No other motoring or transport focussed museum in the world has tackled the engineering challenge of suspending so many vehicles from its ceiling," he said.
"The display is also highly immersive with the aim for visitors to get a real understanding and feel for what it was like working in a manufacturing plant."
One of the prized Holden models will be the signature Holden VF Commodore built at the soon-to-close Elizabeth plant in South Australia and signed by the Holden workers from the plant.
Rees said the exhibition highlights the automotive industry's great history in Australia.
"[Re]Assembled focuses our attention on the history and the people behind the story of automotive manufacturing," he said.
"The exhibition is built for generations to come and is the story of our great automotive manufacturing history."
"At one point around one in six Australians were employed by it [the automotive manufacturing industry] and almost all Australians have owned or loved a Holden, a Ford, a Mitsubishi, a Chrysler," said Bolognese.
"South Australia in particular has played a big part in the industry ever since the late 1800s."
The opening of the exhibition on Sunday, September 24 coincided with the Bay to Birdwood, one of the largest South Australian motoring events for veteran, vintage and classic vehicles.