NATIONAL MINT TO RELEASE PLAY SCHOOL COINS
23-05-2016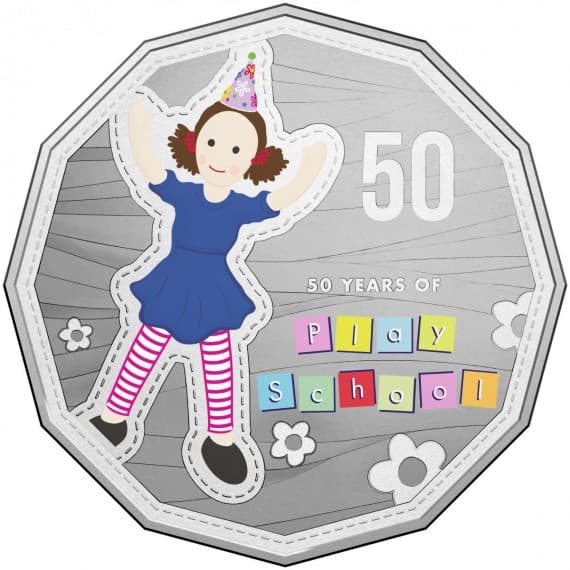 In a blast from the past, the lovable characters from Play School will be making their way to the front of the 50c coin.
In a move to commemorate the 50th year anniversary of the TV show Play School the Royal Australian Mint has designed 50c coins for collectors.
With momoreable characters such as Jemima, Humpty, and Big and Little Ted, the coloured coins are set to act as a happy birthday to the lovable TV show.
The Mint has been just another institution to commemorate Play School as the National Museum held their Play School exhibition this month.
"We try to celebrate the major events in Australia and this is a major occasion, the 50th birthday of an institution," Mint chief Ross MacDiarmid said.
"Many of us have had the opportunity to watch it, watch our children watch it, or someway be connected to it, so it was our chance to be a part of the celebration."
The coins will not be going into circulation, but can be bought for $45